Headrests, a safety feature for child car seats
Here we discuss how they protect children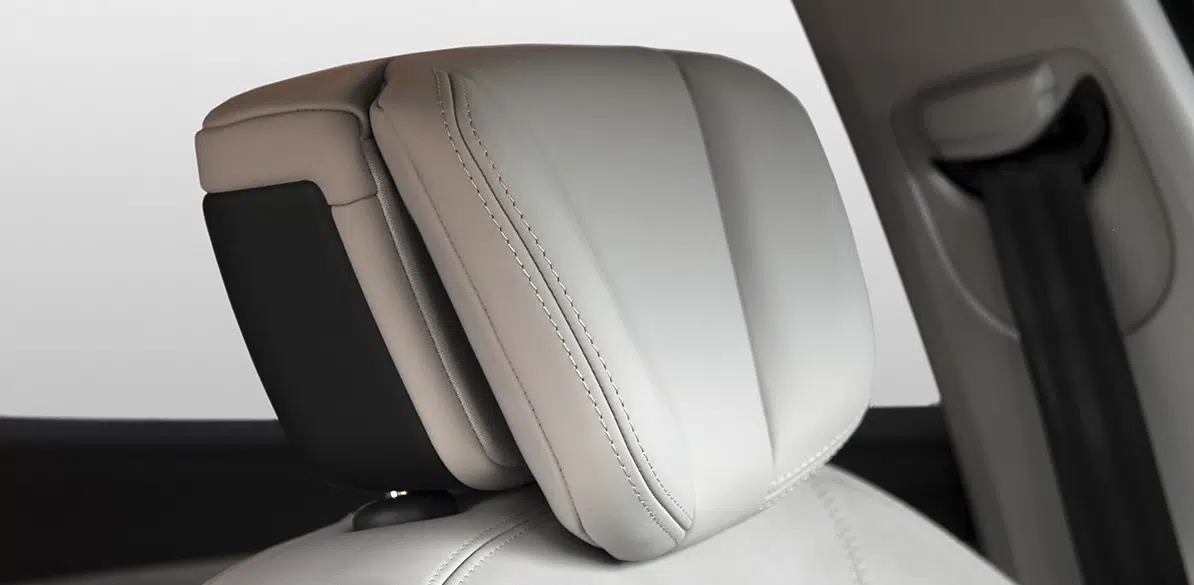 The most important passive safety features of a car include seatbelts, airbags, and headrests.
The head restraint is designed to prevent the head from moving backwards in relation to the spine and, therefore, to prevent injuries caused by the dreaded whiplash.
Certain high-end vehicles even have the ability to move forward the position of the headrest in the event of a collision, in order to make contact with the head well before reaching that imaginary line that joins the head with the spine beyond which the possibility of injury begins. It is therefore very important that the head restraint is positioned at the right height, which is normally specified in the user's manual of every vehicle depending on the active or passive protection systems installed.
Keep in mind that, in many cars, headrests interfere with the installation of child car seats for children up to 105 cm, and many parents may make the mistake of wanting to remove the headrests. If the child car seat does not reach the headrest, in the event of a rear-end collision, the backrest of the car will hold the child car seat and, therefore, the child, but in the case of older children whose heads are above the backrest of the car, this will not happen.
The headrest also plays an important role when the child is in the child car seat, especially for children between 7 and 12 years of age.
From that age, the head is above the seat backrest and, therefore, the headrest that protects the child's head is also above the seat backrest. If the car's headrest is not in place, because we consider that the child seat's own head restraint is enough, in the event of a rear-end collision or in the rebound of a frontal collision, the weight of the head will bend the child seat's head restraint backwards, which can cause the same whiplash injury as in adults. It is best not to remove the headrest from the car, since in the event of a rearward movement, the head restraint of the child car seat will meet the headrest of the car, which will prevent the child car seat from bending backwards.
We should also be sure to place it at a suitable height (generally, we want the height of the head to match the height of the headrest) so that it acts as described above, and therefore prevents the child car seat from bending.
This simple gesture can protect the child from injury and, therefore, is something to keep in mind when traveling with children.