Health travels by boat
Fiocruz's first river-borne Scientific Mission concludes successfully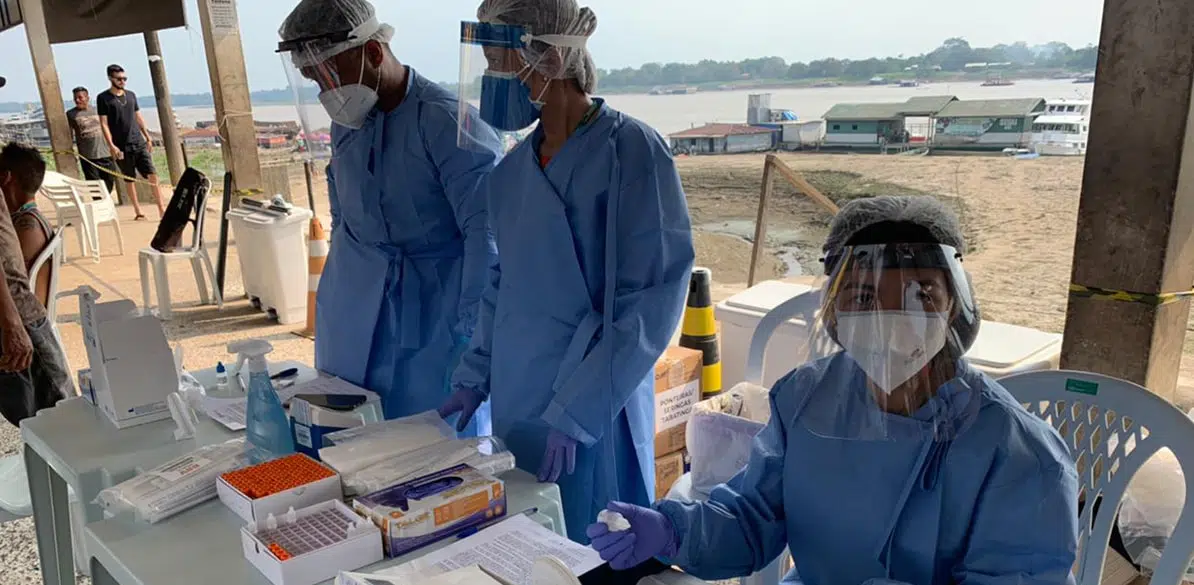 At the three-way border between Brazil, Colombia and Peru, there are very few means of fighting the pandemic due to the scarcity of resources and difficult access. The boat of Fiocruz's first Scientific Mission has managed to overcome all these obstacles and sail upriver from Manaus as far as the town of Tabatinga, in Amazonas, to offer antigen tests to the local people.
To try to curb the spread of COVID-19 cases, more than 1,000 people underwent screening tests between August 11 and 19 in various Amazonian towns. In Tabatinga more than 925 antigen tests were conducted, but the Mission also provided services in border settlement areas of Peru (197 swab samples) and Colombia (107 swab samples).
Two more expeditions are planned as part of the program, one in early October, bound for São Gabriel da Cachoeira (Amazonas), and another in November in the Medio Purús Extractive Reserve.
The Oswaldo Cruz Foundation (Fiocruz), through the United Against Covid-19 program, devotes its resources and efforts to fight against the pandemic. Fundación MAPFRE supports its initiatives so that, as a team, we can manage to alleviate the social, economic and health consequences of this crisis.