Love, liberty and pride
A literary tour conducted by the writers Ignacio Vleming and Vanesa Pérez-Sauquillo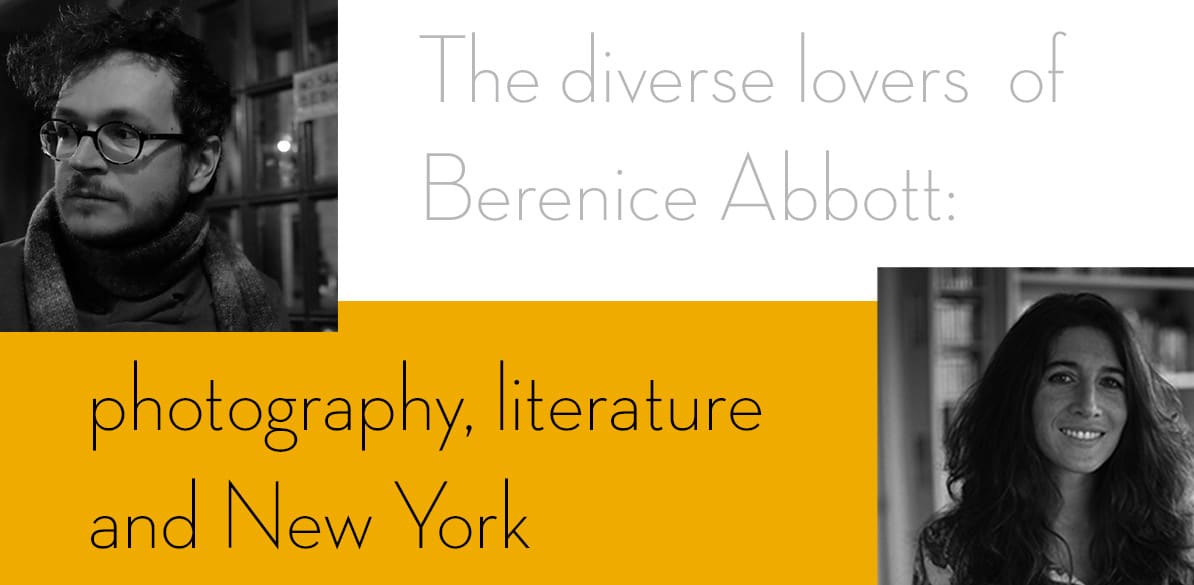 Coinciding with Madrid LGTBIQ+ Pride week, we have organized a unique tour of the Berenice Abbott exhibition. Portraits of modernity On 4 July, at 11.30am, 1pm, 5.30pm and 7pm, you can stroll through the pre-Second World War streets of New York and through the Parisian intellectual circles and the Greenwich Village homosexual community.
Through poetry and prose from pivotal authors such as Scott Fitzgerald, Djuna Barnes, Edna St. Vincent Millay, John Dos Passos, Federico García Lorca, Frank O'hara and W H. Auden, the writers Vanesa Pérez-Sauquillo and Ignacio Vleming will invite us to immerse ourselves in Berenice Abbott's universe.
In a fusion of photography, literature and New York we will experience the turn of the century, with the liberty and boldness with which this groundbreaking and modern female photographer lived and loved.
Come along and learn about Berenice Abbott's free and unfettered gaze. Purchase a ticket and enjoy the tour free of charge. We look forward to welcoming you.
Ignacio Vleming (Madrid, 1981) is the author of the poetry books Clima artificial de primavera (5th Pablo García Baena Youth Poetry Prize; La Bella Varsovia, 2012) and Cartón fósil (La Bella Varsovia, 2016), as well as a workbook on art entitled Inspiración instantánea (Modernito Books, 2013) and Fisura (Ediciones Rua, 2018), an essay featuring characters. He has also translated poems by Michelangelo Buonarroti and Jacopo Sannazaro from the Italian, which are included in the anthology Sextinas. Pasado y presente de una forma poética (Hiperión, 2011) and, together with the professor Leonardo Vilei, La muchacha Carla by Elio Pagliarani (La Bella Varsovia, 2017).
Vanesa Pérez-Sauquillo (Madrid, 1978) is a poet, an author of Children's and Young People's literature and a translator. Throughout her career she has received various distinctions including Radio Nacional's Ojo Crítico Award. Her poems, which have been translated into other languages, feature in numerous poetry anthologies (in Hiperión, Castalia, the Instituto Cervantes, the University of Manchester, the University of Milan, etc.) and also in textbooks in Spain and Brazil.