Today, some two million children have access to a daily meal
The organization Mary's Meals reaches the most needy parts of the world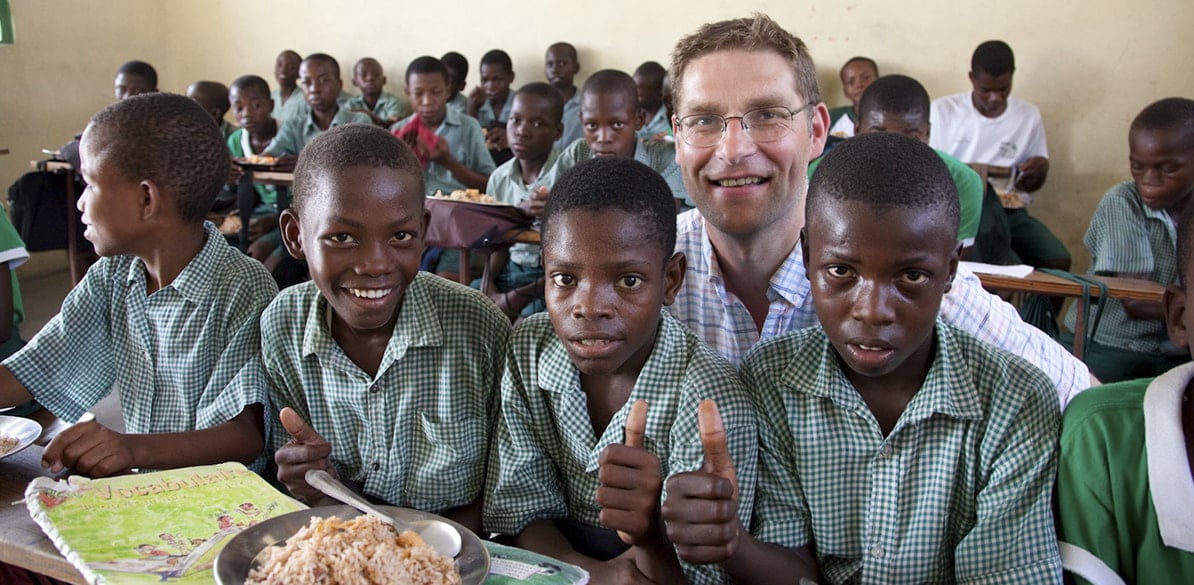 In 2002, Scotsman Magnus MacFarlane, a charity worker who had been traveling the world on humanitarian missions for ten years, went to Malawi to help out during the devastating famine that was ravaging the country. One day, faced with a dying woman who left six orphans in extreme poverty, Magnus asked the eldest boy, aged 14, what his dream was in life. The boy answered that his dream was to have enough to eat and be able to go to school someday. And that was the start of Mary's Meals.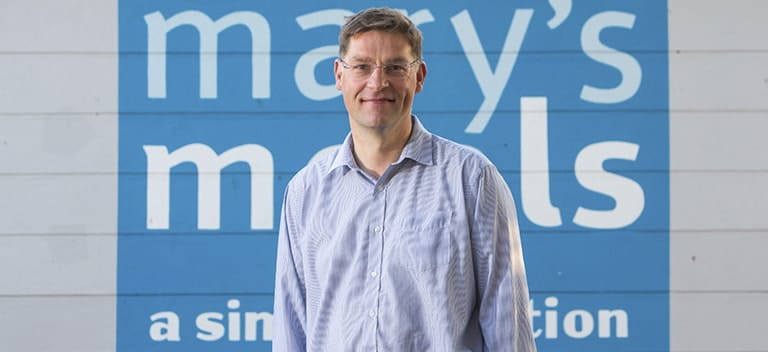 Today, thanks to the contributions of the thousands of people who support this charitable project, the organization manages to provide school meals for some two million children worldwide: those who attend schools (there are also private centers) in Africa; minors who find hope in non-formal educational settings in India; the children of vulnerable migrant workers in Thailand; young people being educated while awaiting trial in the prisons of Niger and Madagascar; children affected by the conflict in Syria through food programs in Aleppo and the neighboring country of Lebanon; and many young students in Haiti, a country plagued by years of political unrest and damage from natural disasters.
Thanks to the commitment and collaboration of local communities, Mary's Meals has managed to offer school meal programs in places where poverty and hunger prevent children from receiving a proper education. With 18.30 euros you can feed a child for one term, and the cost of a meal is just 9 cents. From all the proceeds collected by the organization in the form of donations, a minimum of 93 percent goes straight to the beneficiaries.
Two years ago, at the Fundación MAPFRE 2018 Social Awards, Elisalex Löwenstein, the president of Mary's Meals in Spain, who received the award, highlighted the key role that mothers play in this project: "The mothers play a fundamental role. It's arduous work for them. They walk for hours to get to the schools, cook in huge pots, and are joyfully singing the whole time. This is a change which, moreover, ends up causing a profound transformation of the whole community", she said.
In addition, affiliates and volunteers working in the field are another key part of this initiative and the involvement of the communities is critical to the success of the project.
The mothers, donors, volunteers and everyone else who makes up the big Mary's Meals family are currently celebrating an extraordinary achievement. Thanks to their efforts, some two million children are now being provided with a meal every day in their educational center.
You too can join in this celebration! The virtual event, which will be broadcast online at 8pm (CEST) on September 8, is open to all.
Fundación MAPFRE would like to congratulate the organization for its achievements and encourage them to keep moving forward to achieve their goal of feeding three million children every day by the end of 2023.