Renewing your child car seat and choosing the right one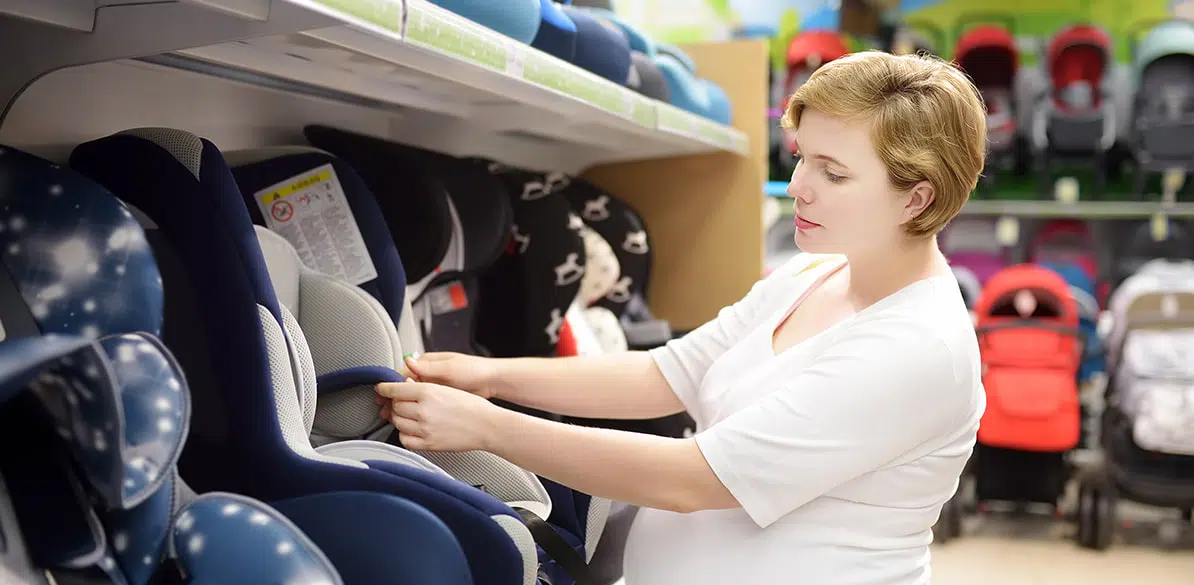 The time has come to change your child car seat and you don't know what guidelines to follow or what to take into account when choosing the most suitable CRS for your child?In
'Children's Road Safety'
we provide you with a number of recommendations to help you make this important decision.
You know it is time to change to a new car seat when your child exceeds the height or weight limit for a particular CRS. You should also change the car seat when it has been damaged in a road traffic accident, due to sudden braking, or simply because it has deteriorated over time.
Not all children require the same car seat and a child restraint system that may be ideal for someone you know may not be ideal for your child. That is why it is so important to take into account a series of factors.
1. Choose which approval standard you want: height or weight
Generally speaking, you should always upgrade to a superior child car seat. Firstly, you should decide if you want a child restraint system approved under R44/04 standard or R129 (i-Size) standard.
The criterion you should use will vary depending on whether the chosen car seat has been approved under regulation R44/04 or regulation R129/03. The former regulation differentiates car seats on the basis of weight, while the latter does so on the basis of height, which is considered a more reliable criterion. Therefore, given that the most up-to-date criterion is height, it is the one you should use, followed by weight.
Once you know the height of the seat you need, you must choose whether you want a seat approved according to R129 or R44.04 As previously stated, R129 is replacing R44. It also offers greater protection in side impacts and internal measurements more in line with current children, so if opting for a seat approved under this standard is a good option. If you opt for a car seat that is guided by weight (R44/04), it is important to know that seats approved according to R44/04 will cease to be marketed from September 2025, but their use will continue to be allowed.
You can therefore continue to use them safely.
For example, if you have a Group 0 or 0+ CRS (from 0 to 13 kg of weight, approximately up to 1 year of age) you will have to look at Group I car seats (from 9 to 18 kg of weight, approximately from 8 months to 3 or 4 years of age) or evolving car seats, i.e., seats that can be used in Groups 1, 2 and 3.If you are looking for a child car seat approved under ECE R129, you will have to find a CRS for children from 61 cm to 105 cm tall.
Important: Nowadays, there are many external crash tests on the market, which can help us choose a car seat, such as the Swedish
PLUS TEST
or the
EUROTEST
.Nevertheless, you should know that if a seat has the corresponding
approval label
it is because it meets the minimum safety requirements.
2. ISOFIX system or belted car seat
You should consider whether you want the child car seat to be secured with ISOFIX or with a seat belt. A combination of both systems is also possible for larger car seats.
On one hand, you must check that your vehicle is indeed fitted with ISOFIX anchor points.You can find this information in the vehicle's documents or you can look for the logo or the word ISOFIX inside the vehicle.
Next, you must choose a CRS with ISOFIX that can be installed in your car.You will come across child car seats that can be fitted in all vehicles (universal ISOFIX or i-Size seats) and, conversely, car seats that can only be anchored in certain vehicles (semi-universal or vehicle-specific seats).
Seats with ISOFIX anchor points must always have an anti-rotation system, either a support cover or a strap (top tether) that prevents the seat from rotating in the event of a frontal impact.
In addition, the child car seat should also have an anti-rebound system, either by means of a bar that fits in the back of the car's seat, or a system of lower straps (lower tether) that control the rebound of the seat in the event of a rear-end collision, especially when the seat is rear-facing.
If you pick a child car seat with a seat belt, it is extremely important to follow all of the steps in order not to make any mistakes when installing it.The best option is to find a specialised store where they can let you try the child car seat and offer advice on how to install it properly in your car.
3.Child comfort
Comfort is a determining factor when purchasing a CRS. Comfort can be divided into two distinct parts. The comfort when positioning the child, and the comfort of the car seat itself for the child.
Regarding the former, we should bear in mind that we will be putting the child in the car seat every day and, therefore, it should be easy and comfortable. A rotating seat will make positioning the child and tightening the harnesses quite easier. It also significantly reduces the strength needed to place the child in the seat. On the other hand, such chairs are usually more expensive.
Regarding the latter kind of comfort, it is also extremely important. The child will be spending a considerable amount of time in the child car seat and comfort is vital.When trying out a child car seat in the store, you should put the child in it to check that the child can be properly positioned, that the seat does not interfere with the child being more or less upright, that the CRS can be tilted so that when the child falls asleep his head will not fall forward, that the child car seat has reducers for babies, that it is well padded, that it has special covers for summer and if the booster has a backrest (2 MB)…