School transportation and seat belts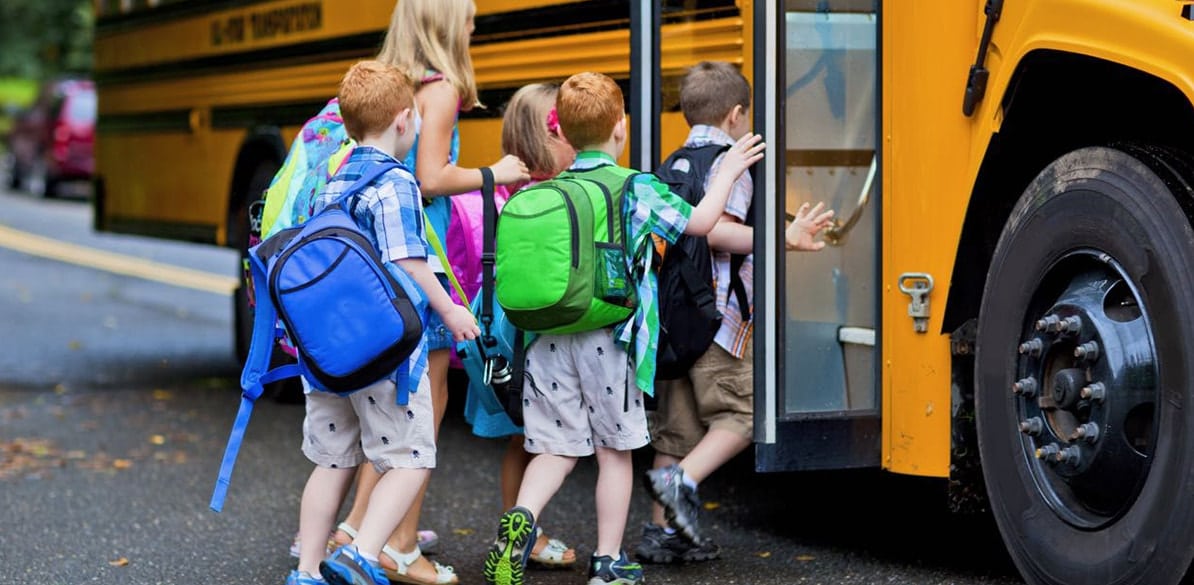 There are many and varied school transport vehicles, ranging from minibuses to coaches, from every era and model. In some cases, unfortunately, the safety factor is not as closely monitored as it should be, and it is in these cases that the parents themselves must take the initiative. While it is the school's responsibility to arrange for vehicles with regular service checks and papers in order, parents are equally responsible for ensuring that their children travel in safety.
When it comes to parental responsibility, you should be aware of the essential regulations governing school transportation and insist on their compliance if you notice that they are not being fulfilled:
The maximum age of vehicles intended for school transport is 16 years.
They must have a visible sign to show that it is school transportation both on the front and rear of the vehicle.
All technical inspections must have been passed, and this must be stated in the documentation: inspections should be done annually if the vehicle is less than five years old, and semi-annually if they are older than this.
The vehicles must have up-to-date compulsory fully-comprehensive insurance. The supplementary insurance must cover civil liability for damages
The vehicle must have the special authorization to serve as school transport.
There must be seats for people with disabilities.
The vehicle must have a non-slip floor and brightly-colored markings on the sides of the steps.
The doors must have rails to help children get on and off the bus.
The seats located in front of stairwells, or those that are not protected by the backrest of another seat, must have some form of fixed protection. If the seats are occupied by children aged 5-11, the seat belts must have three anchoring points and booster cushions must be provided.
The maximum length of the journey, each way, must not exceed one hour.
If any of these points are not fulfilled, parents must act and insist that their children travel in safe transport and that the routes are safe. But sadly, the responsibility does not end there. Since 2007 buses are required to have seat belts on all seats, but the really important thing is to be sure that all the children are wearing their seat belts correctly.
This is the most challenging aspect and the most difficult to achieve. This is not only influenced by parents and how they teach their children, but also the driver's own willingness to ensure the rules are complied with inside the vehicle.