The Solidarity Concert, one of the highlights of 2016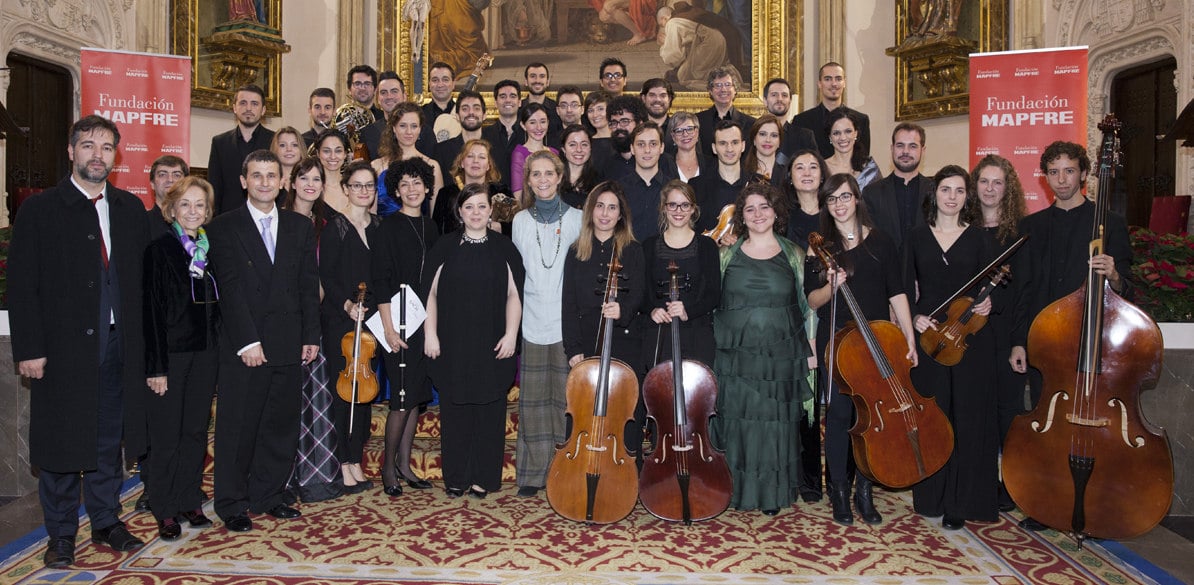 On 1 December music and solidarity joined forces at our first Solidarity Concert. The San Jerónimo el Real Church in Madrid hosted a perfect combination of generosity, culture and altruism. It was an honor to hear performances from the Baroque Orchestra of the Royal Conservatory of Music conducted by its director, Miguel Bernal, and by Madrid's Superior School of Singing.
Notable figures amongst the large audience included HRH Infanta Elena, Social Projects Director of Fundación MAPFRE, and Antonio Huertas, president of both MAPFRE and Fundación MAPFRE. Additionally, many friends of the Foundation lent their support to ensure this project came to fruition. We would like to give a special mention to IACPOS for its selfless collaboration in respect of ticket sales, to Alberto Carrasco for his magnificent photographic record and to the team of nearly 30 MAPFRE employees who worked as volunteers.
All of the takings will go towards two social projects. For its part, Aldeas Infantiles will use half of the money to finish construction of a day center in Malaga to care for children and families at risk of social exclusion, lack of protection or social conflict.
Meanwhile, Manos Unidas, will invest the funds into rebuilding a school in San José de Chamanga (Ecuador), where many children affected by the country's earthquake will be able to continue with their studies. The common aim of both projects is to help those with least access to society's resources.
The Solidarity Concert has gone down so well with you that, in 2017, we are considering opening it up to the public.
Many thanks to all of you for your collaboration and support for these social causes! Together with you, we will make the world a better place.