A new life at 30 km/h
Limiting speed enhances cohabitation in cities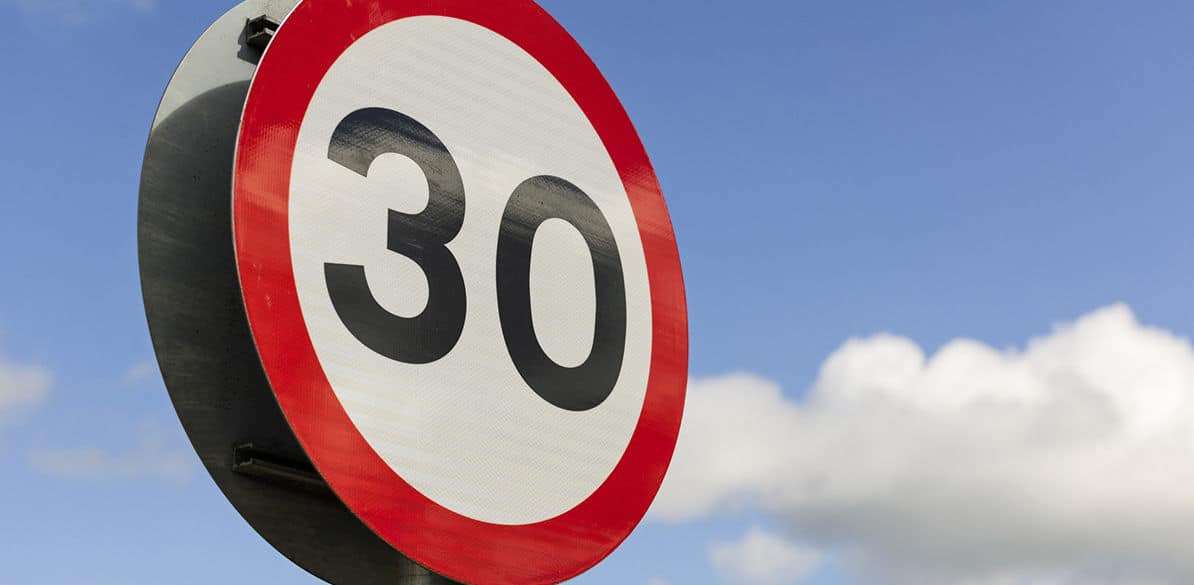 The speed reduction in cities to 30 km/h is not only one of the priorities of the 2030 Agenda, but has become a global trend that cities such as Paris, Brussels, Milan and Stockholm, among others, have joined. In Spain, Bilbao, Pontevedra, Oviedo, Pamplona, Soria, Madrid, Seville, Salamanca had already taken some measures in this direction in recent years to reduce the number of incidents and casualties, and turn urban centers into cleaner and safer spaces in which citizens can move around in a healthy and safe manner.
Starting tomorrow, the map will be unified: all cities in Spain will reduce their speed. The new maximum speed limit in Spanish cities, approved by the Council of Ministers on November 10, 2020, comes into force. To be fully aware of how to drive, here are the speeds you should adhere to according to the type of road:
You must drive over 20 km/h on roads with a single lane and sidewalk.
The maximum speed limit on single-lane roads in each direction is now 30 km/h.
This limit is increased to 50 km/h on roads with two or more lanes in each direction.
The speed limit is an important step towards a new city model, in which road users coexist safely and the number of deaths from traffic accidents reduces. Reducing the speed in the city from 50 km/h to 30 km/h reduces the risk of death due to a collision fivefold, and the 30km areas in different cities show a reduction in the accident rate in general, which in some cases has been exceeded.
Fundación MAPFRE has joined the celebration of the Sixth United Nations Global Road Safety Week which, under the slogan StreetsForLife, aims to recover the streets for citizen life and for political leaders to promote the reduction of speed in urban areas.
If you agree that living slower improves your quality of life, join this trend and join the responsible use of public roads.
We welcome you to a new safe, healthy and sustainable mobility.