At the beach or the pool, sun cream and masks
This summer enjoy the sun and water with peace of mind and safely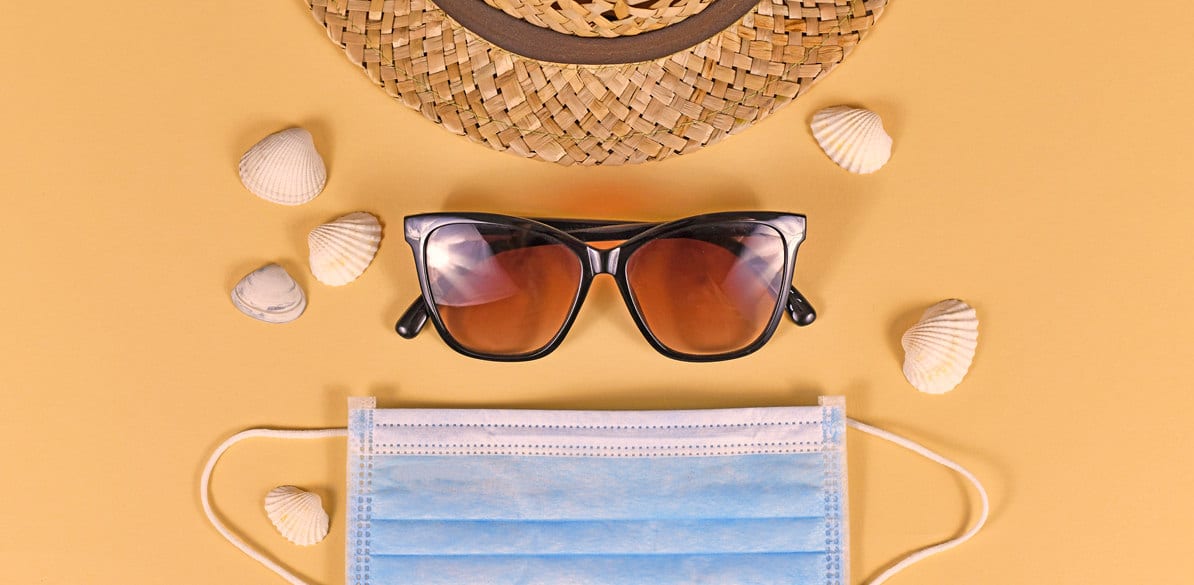 Summer 2020 is not going to be like the others. This year, vacations will be conditioned by the COVID-19 protection measures we have to follow and one of them, the most important, is using a mask. If you have decided to head for the beach or cool down at a swimming pool, here are some tips to use your mask while enjoying the sun and water:
You don't need to wear your mask when lying on your towel, in the water or in the showers, but you do need to wear it when walking around. For example, you should wear the mask when moving from the place you are staying to the spot where you are going to lie down, and always in the areas where you are going to be with other people, such as the rest rooms or the beach bars.
Always put the mask away in a container, either a case, a cloth bag or an envelope, so that it does not get wet, contaminated or come into contact with any other surface. This is especially important when you're on the beach, as it can get dirty with the sand.
Take spare masks, because as soon as it gets wet or dirty, you must throw it away. Remember to throw it in the general waste container, usually the gray container.
Always apply a high factor sun protection, at least 30 SPF, as masks do not protect from the sun and, having been confined for so long, our skin needs more protection and care.
Wash your hands properly with soap and water before touching the mask. Be especially careful if using hydroalcoholic gel, as its high concentration of alcohol could cause burns when exposed to the sun.
The use of make-up is not recommended. As you know, the mask creates a warm and humid feeling on your face, which increases when at the beach or pool. If you use makeup you will be generating an occlusive effect on the skin that could cause infections or irritations.
Wear your mask properly and enjoy the sea or pools safely.
We wish you a happy vacation!