The power of the mind in the aging process
A lecture by Dr. Luis Rojas Marcos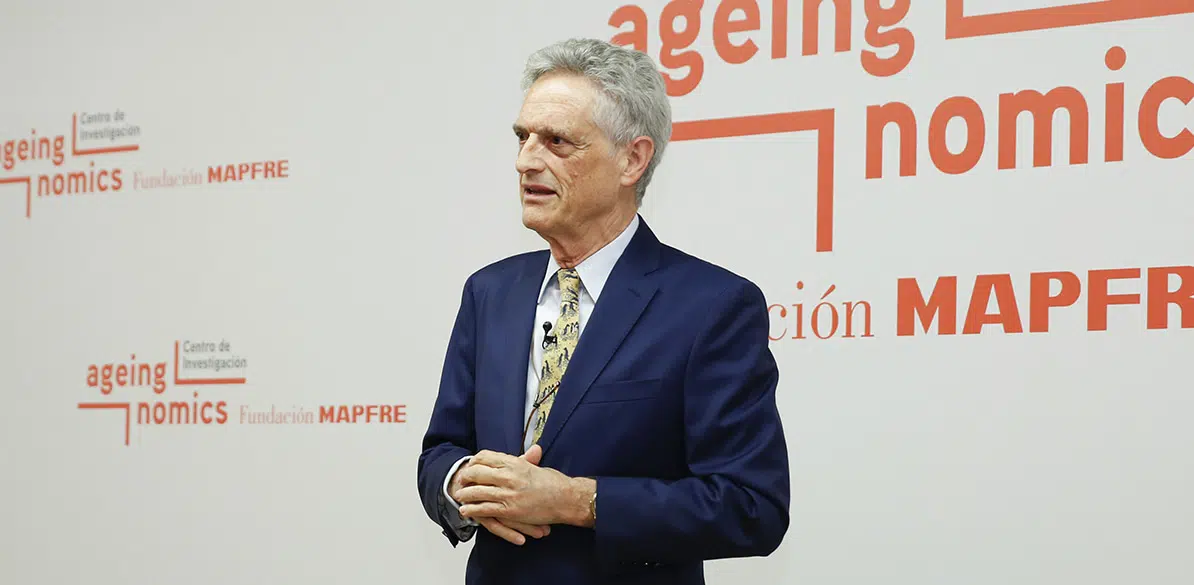 "If I were asked about a key variable for human beings, my answer would be life expectancy." This is how Luis Rojas Marcos began his keynote lecture in which he analyzed the power of the mind in the aging process, as part of the Academic Seminar 2022 on Economics and Longevity organized by our Ageingnomics Research Center.
The duration of life is a fundamental issue, especially in a world where longevity has almost doubled in less than 100 years. Spain is a good example of this, as the average life expectancy of Spanish women is 86.5 years, surpassing that of Singaporean women and only second to that of Japanese women.
According toRojas Marcos, one of the secrets to living a long life is to talk and communicate a lot, and even to talk to ourselves. Extroversion is among the factors that have an influence on whether we live longer: "A person who tends to communicate and interact with others has advantages in many ways; that's my theory."
Other elements that have an impact on longevity are optimism, the ability to never lose hope, and, of course, confidence in one's own abilities. Affective connections also play a very important role, particularly in the aging process. We must learn to age. Rojas Marcos believes that we must be aware of what we will face over the years, learn to live with forgetfulness, understand that our memory will suffer a slight deterioration. All of this contributes to our ability to age well.
Our minds are key in guiding our decisions, in organizing our thoughts, and aging is a long process that requires careful attention and planning.. How can we help our minds? How can we help our minds? By taking care of ourselves, keeping a balance, exercising, having a healthy diet, and being well-informed. All this has an impact on longevity. According to Dr. Rojas Marcos, learning to age implies adapting to changes, staying rigorously informed, and understanding that from the age of 60-65, memory may naturally begin to fail at any given moment. "It has nothing to do with dementia," the psychiatrist said.
More than half of what we say and think has to do with the future. Uncertainty, together with vulnerability, robs us of our sense of the future. And there is no life without a future.