Using a reducer cushion in a baby carrier or child seat
Reasons why this cushion is a safety feature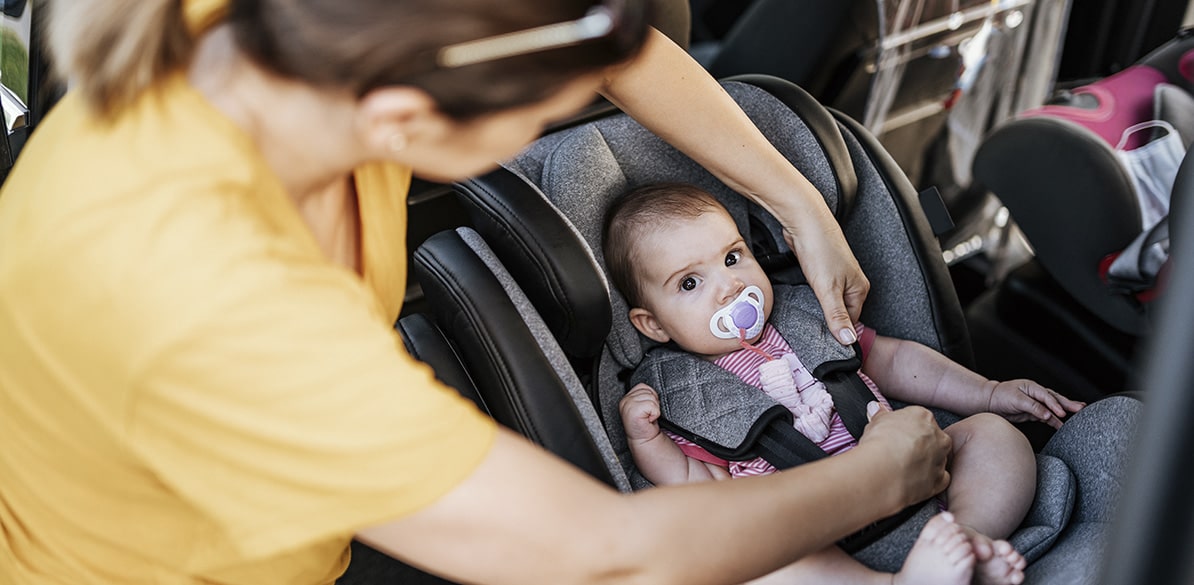 The pad that is used in baby carriers and convertible seats to reduce the space inside the seat when the product is used with a newborn baby is called a reducer or support cushion. It has to be used to reduce the space inside the seat for three main reasons:
Firstly, by reducing the interior space, we are able to adapt the child seat to the size of the baby. It should be borne in mind that a baby carrier is a seat designed to fit a baby of around 18 months of age and, therefore, a newborn baby will not have sufficient lateral support without the reducer cushion. If the seat is convertible for a child from 40 centimetres to 105 centimetres in height, the interior space is much larger and the reducer cushion must also be larger to reduce this space.
Secondly, the reducer cushion is an essential safety feature in the event of a side impact. The containment of the baby's shoulders, pelvis and, above all, head in the event of a side impact is very important, so much so that without this reducer cushion, child seats would not comply with the requirements of Regulation 129.
The third reason is ergonomics and the baby's comfort. The current reducer cushions are designed to help the baby sit in the correct position in the child seat, avoiding a slouched posture that would make breathing difficult, and increasing the reclining angle to allow the baby to rest correctly.
These three factors mean that the child seat reducer cushion has gone from simply being a pad that reduced the interior space in Regulation 44, to an important safety element.
When should we stop using the reducer cushion?
Each manufacturer states the heights for which the reducer cushion should be used. Without exceeding the limits set by the manufacturers, the reducer should be used for as long as possible, as it is an element that reduces the interior space, decreasing the acceleration of the child in the event of a collision and thereby minimising any possible injuries that may occur. If the baby has not reached the maximum height declared for its use by the manufacturer, we should stop using it when the baby does not physically fit into the seat with the reducer, remembering that we should not put the baby in the child seat or baby carrier while it is wearing a coat or thick clothes.