We present our most socially-minded awards
We want to explain everything that happened at the awards ceremony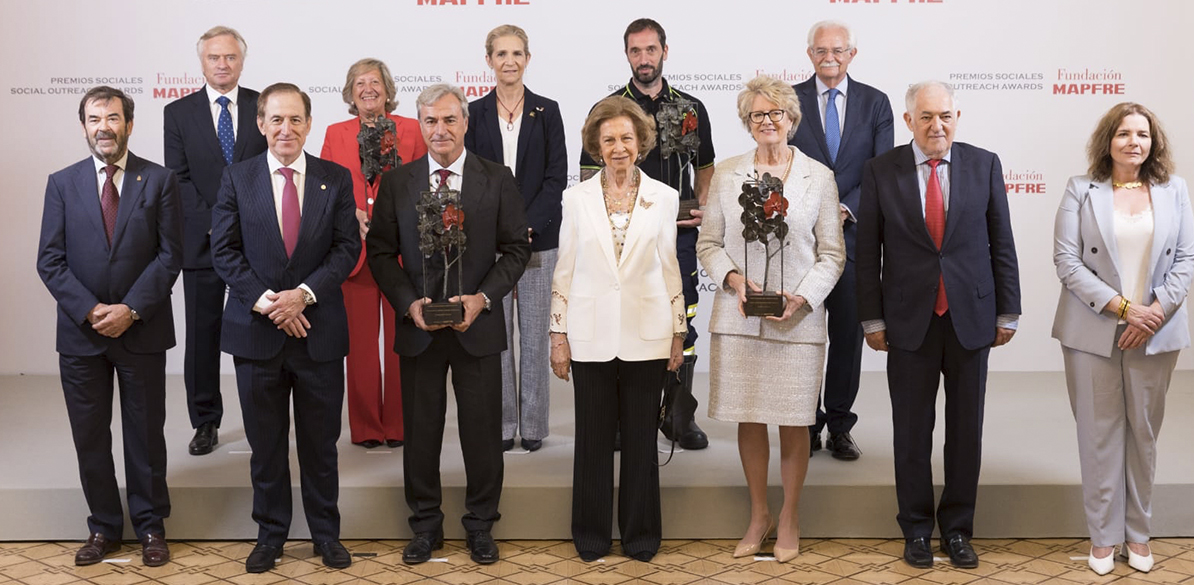 Every year, our Social Awards Ceremony becomes a tribute to all the people and organizations who dedicate their lives to helping others and who, through their efforts, manage to improve the world in which we live.
As in previous editions, H. M. Queen Sofia presented the awards to the winners during a ceremony that included speeches by Antonio Huertas, President of Fundación MAPFRE, and Milagros Paniagua, Secretary General for Objectives and Inclusion and Social Protection Policies, and which was attended by the President of the Constitutional Court and the President of the General Council of the Judiciary, among other dignitaries.
Antonio Huertas invited those present to"look forward with optimism and determination and to take advantage of the years that remain in this decade of the 2030 Agenda to achieve its goals as fully as possible, particularly the social goals, those that most affect people".
The Julio Castelo Matrán International Insurance Award, which is awarded biennially, was granted to the person who until a few months ago was president of the Spanish Union of Insurance Companies (UNESPA), Pilar González de Frutos for her work 'The necessary reform of supplementary social protection in Spain'.
On receiving the award, the author of the study recalled that over more than four decades dedicated to the sector "I have been able to see how insurance companies are key in supporting the economic and social development of a country, in addition to being a good mechanism for the redistribution of wealth". According to González de Frutos, "We have, as a society, the responsibility to find formulas that combine the sustainability of our welfare state with its financing in the medium and long term as well as the necessary intergenerational equity."
The Award for the project or initiative with the best social impact went to Madrid City Council Fire Department's Suicide Attempt Intervention Unit. Sergio Tubío Rey received the award on behalf of the entire team.
This Unit arose from the lack of solutions to all the questions that this group of professionals asked themselves when faced with suicides: "What could we, as firefighters, have done to try to reverse the situation prior to the fatal outcome, if we had arrived in time?" In the search for explanations, and with the aim of understanding suicidal behavior, throughout their 10 years of operation of the experience, they have met numerous groups that silently share the same purpose, including, "for example, Papageno, Ubuntu, La Niña Amarilla, Despres del Suicidi and Afasib, organizations to which we have decided to donate the full amount of this award in recognition and gratitude for their work in raising awareness, support and dissemination". At the end of his speech, Sergio read part of the poem 'Let's Talk about Suicide' that Lova Lois, a young Basque poet and singer, wrote for Aidatu to mark the recent World Suicide Prevention Day:
"Let's save lives, let's illuminate, let's be light, let's talk about suicide. For others, but especially for ourselves, let's influence, let's educate, let's illuminate. Let's illuminate the judgment, the unknown, the fear. Let's be the light for others and ourselves.
Let's talk about suicide, let's be light with our shadows, let's talk about suicide, let's be light".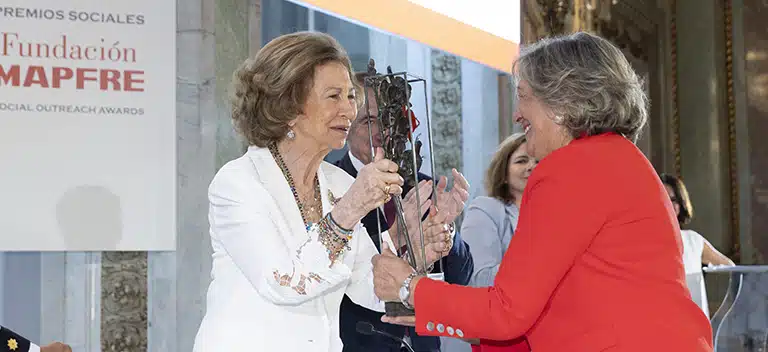 Rebecca Tavares, president and CEO of BrazilFoundation, received the Award for the entity with the best track record in social causes. Twenty-three years ago, this institution launched an original action model based on mobilizing support from different sectors of society, designing and supervising projects with local civil society organizations in areas such as education, gender equality, racial integration and environmental improvement. Last year alone they supported "new projects from 121 civil society organizations spread across 47 municipalities in 19 of the country's states. This diversification has allowed us to initiate, expand and consolidate alliances with large companies and investors, as well as to develop projects with leading figures committed to the same vision of social transformation", stated the foundation's President at the ceremony.
Finally, the José Manuel Martínez Martínez Lifetime Achievement Award went to the sportsman Carlos Sainz Cenamor. In addition to being a two-time world rally champion and three-time Dakar champion (in the car category), driver Carlos Sainz has supported many social causes throughout his life, collaborating with the Food Bank and the Spanish Refugee Aid Commission, among others. In his speech at the Awards Ceremony, the athlete focused on the need to support young people, a group he has always been close to. "I would like to take this moment to address young people and encourage them to fight for their dreams. It is not easy, don't let anyone tell you otherwise. Success is never guaranteed. However, what is certain is the personal capacity inside each one of us to make an effort and persevere every day. With these two ingredients, I assure you that the probability of reaching your goals is greatly improved", he declared.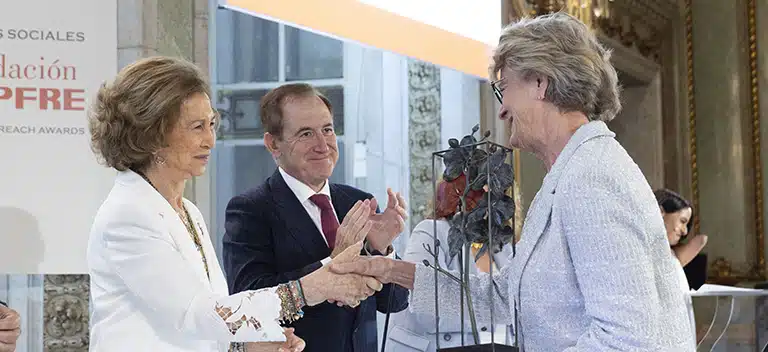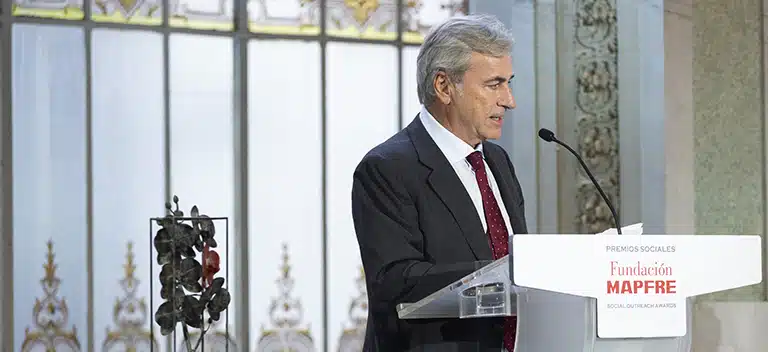 In his speech, the driver also took the opportunity to highlight and express his gratitude for the fact that Fundación MAPFRE "dedicates time and effort to help the development and well-being of society. A good example of this is road safety, a matter that still needs to be addressed and where there is a great deal of room for improvement, and to which I am personally very committed". This is evidenced by his involvement in campaigns such as 'Si controlas, vuelves' [If you are in control, you come back], an initiative of AESLEME (of which he is an Honorary Member). This campaign is supported by Fundación MAPFRE and is aimed at alerting young people to the dangers of driving under the influence of alcohol.
The event was closed by Milagros Paniagua, Secretary General for Social Inclusion and Social Protection Objectives and Policies, who, in her closing address, declared: "I am thrilled to see the innovative and inclusive projects receiving awards year after year from Fundación MAPFRE. They represent progress in the search for a more equitable society for all… These awards for innovation and inclusion underline the importance of public-private collaboration in tackling pressing challenges".