For the well-being of a connected citizenry
We analyze the rights of minors in relation to connected digital technologies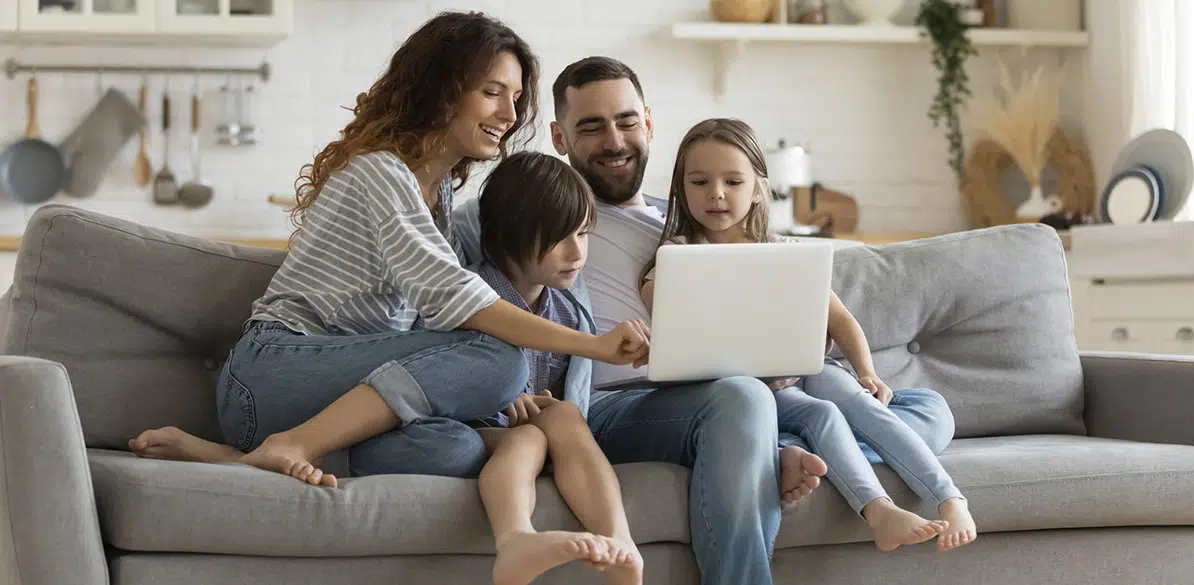 Participation: online (prior registration)
It is a fact that there is a trend towards the much more intensive use of connected digital technologies, and at an earlier and earlier age, which has been exacerbated by the COVID-19 pandemic. This situation, which on the one hand represents a great opportunity for children and teens, also carries many risks: access to harmful content, grooming, or sexual stalking by adults, cyberbullying or harassment by peers, and exposure to gambling are just a few of them. Never before have minors been exposed to so much interaction with such a high degree of anonymity.
To analyze the new ways in which they are compromised and to identify the measures (educational, legislative, etc.) that guarantee their rights and well-being, we are organizing a conference on November 16, together with Pantallas Amigas, as part of the European SIC-SPAIN 2021 project and in collaboration with Google and Twitter, entitled Children's Rights and Parental Mediation in the Digital World.
We want to help establish the policies and strategies that the different agents (public administration, private companies, society and third sector entities) need to implement to ensure the optimal balance between promoting Internet access and use while at the same time guaranteeing people's rights and well-being, especially minors.
Take part in this meeting. Help us lay the foundations for balanced and safe internet use.
Program:
10:00 Presentation of the conference
Ignacio Baeza. Vice President of Fundación MAPFRE
Jorge Flores. Founder and director of Pantallas Amigas
10:15 Opening speech: "Digital divide and child poverty"
Ms. Carmen Gayo. Director of the Office of the High Commissioner for the fight against child poverty
10:30 Round Table 1: New framework for children's digital well-being
Violeta Assiego. Director-General of the Rights of Children and Adolescents. Ministry of Social Rights and 2030 Agenda.
Félix Barrio. Deputy Director of Cybersecurity for Society. INCIBE. National Institute of Cybersecurity.
Mar España. Director of the AEPD. Spanish Agency for Data Protection.
Borja Adsuara Varela. Expert in Law. Strategy and Digital Communication.
11:10 Conference: "Emotional education in the work of parental mediation"
Begoña Ibarrola. Psychologist, writer, expert in emotional education.
11:30 Conference: "New Google policies and tools for minors"
Miguel Escassi. Director of institutional relations and public policies of Google Spain.
11.45 Presentation of the second Pantallas Amigas Awards
12.00 BREAK
12.30 Conference: "Digital education in an open internet"
Camino Rojo. Director of Public Policies and Philanthropy of Twitter Spain.
12.45 Teen participation panel.
HIT's young people, in the first person. Debate with Carlota Gurpegui, Álvaro de Juana, Teresa de Mera and Son Khoury, stars of the second season of the television series HIT, produced by Grupo Ganga and RTVE. Moderated by Carlos Gurpegui, academic and educommunicator.
13.05 Round Table 2: Parental mediation and good practices.
Maialen Garmendia. Principal Investigator. EU Kids Online.
Alicia Rodríguez. ENDING European project.Fundación MAPFRE.
Lucía Martínez. Responsible for Social Advocacy at Save the Children.
13.45 Closure