The wish tree
Can you imagine a fairer and more equal society?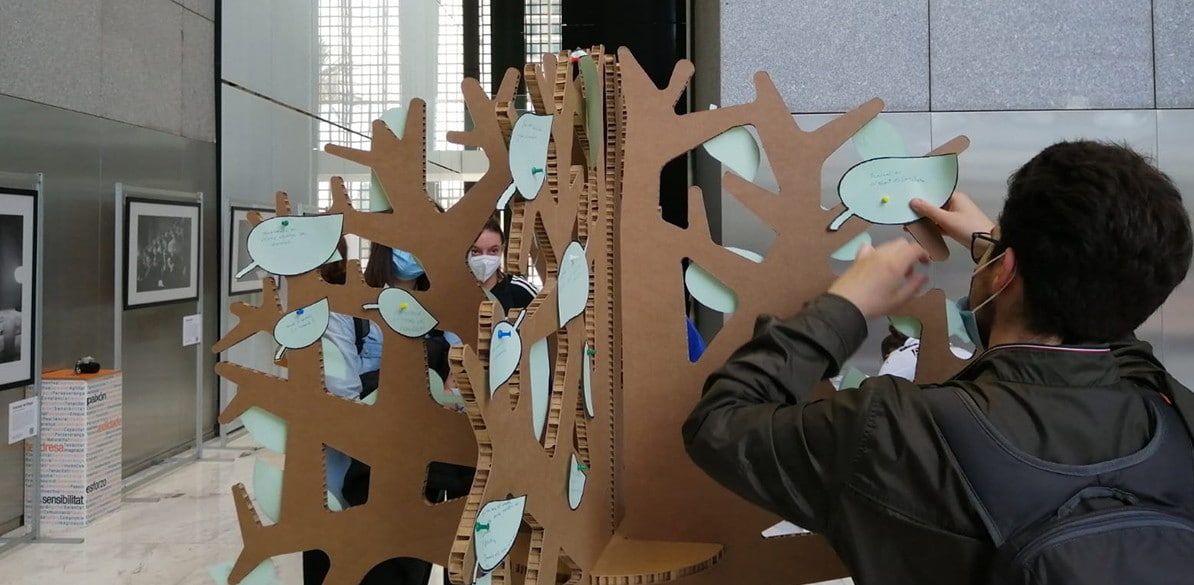 V15IONES closed its doors trying to go beyond the exhibition itself with the activity The Wish Tree.
The wish tree is initiative born with the purpose of building a bridge between the society we have and the one we want in the future. Listening to young people, capturing their wishes.
The participants, boys and girls with behavioral disorders from the Catalan Association for Integration and Human Development (ACIDH), and boys and girls with mild intellectual disabilities from the organization AURA, have imagined what they will be like when they grow up. The tree's branches welcomed their wishes, the children's outlook towards the future, their dreams of a fairer, more equal and inclusive society in which they can develop their abilities. Young people who, like all young people, have strong dreams. The stories of overcoming shown at the exhibition gave them wings. And they flew and welcomed us to join them.
Thank you. At Fundación MAPFRE we say it a lot, but we say it because it's true. Our activities make sense because you enjoy them, share them and take part.
We grow thanks to you.