Encounters with the history of Photography II: The 19th century in Spain
A new form of expression is born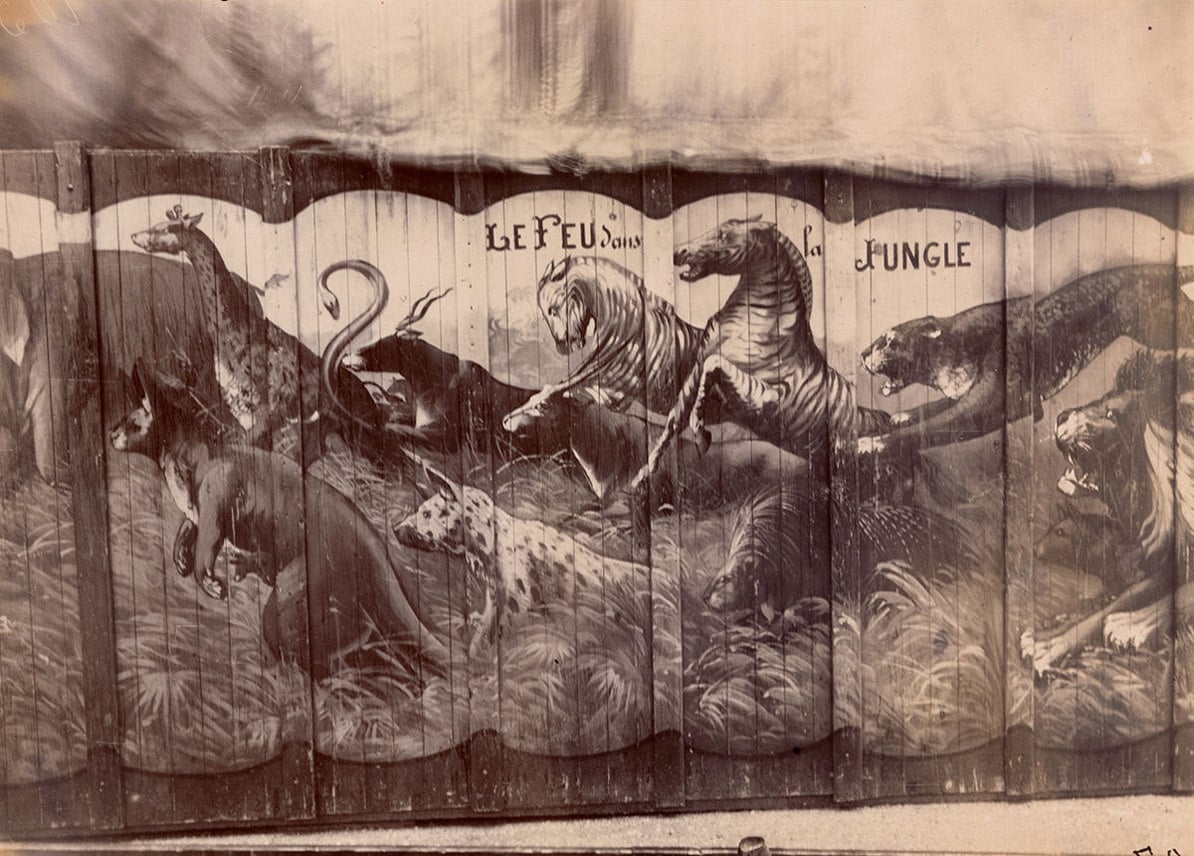 Eugene Atget
Fête du Trône
Coy of 1926
© Fundación MAPFRE Collections
Inspired by the general aim of these Encounters – to present the renovated interpretations of the history of photography that have taken place over the past few years, this second gathering, that took place between the 23rd and the 25th of April 2013, reflects the birth and initial development of photography in Spain, between the decade of the forties and the beginning of the 20th century.
After the birth of photography in 1839, the first establishments were founded in Spain where photographs were taken on a metal base, the daguerreotypes. Shortly afterwards, in the second half of the 1940s, traveling photographers arrived at the Peninsula. Mostly from France and England, they brought large format cameras prepared to print paper negatives: the collotypes. The work of the callotypers provided the salt papers that we know today. In these papers, the traveling photographers left us with a documentary image: the magical and ancestral Spain. On their journey they recorded the look of Ulysses, involving both recognition and projection, search, discovery and amazement.
The last two decades of the century illustrate the will to build a collective identity far from those exotic clichés that the perspective of European traveling photographers had projected in our country, to synchronize the image of Spain with the image of the countries in which the Industrial Revolution had initiated the process of economic and social modernization. And although the final crisis of the colonial system and the political instability end up tinging with pessimism the transition to the promised modernity of the 20th century, scientific and technological advances are transparent in images that often seek to obscure the backwardness of our country. The representation of local customs coexists with the registration of the first signs of development and popularization. Thanks to the new emulsions of the photographs, this breaks the monopoly of the photographic studios and begins to show a social landscape closer to reality.
The photographic images generated in Spain throughout the 19th century represent an essential part of our historical memory. The third encounter of this series looks at the difficulties of their training and the main characteristics of the collections kept in public institutions. All the Encounters were directed by Carlos Gollonet, Head Curator of Photography at Fundación MAPFRE.