An interest in the everyday
Take photos of objects that form part of your everyday life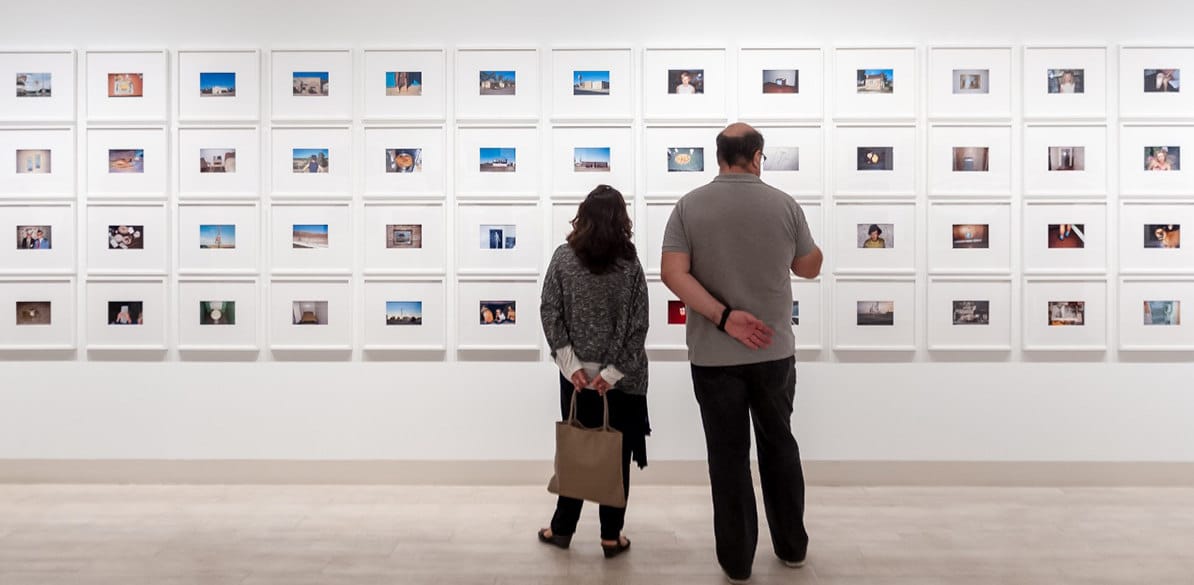 For Auguste Rodin and Alberto Giacometti, academic drawing and sketching were an essential part of making a sculpture. The practice of drawing has been used since time immemorial by both classical and modern artists. If you fancy doing some drawing, we invite you to practice as if you were in an Academy.
Stephen Shore (New York, 1947) is one of the photographers whose influence has been most notable in the last three decades. The sense of renewal that his contributions to photographic language have brought about has never ceased to arouse interest in different generations of creators and for younger photographers he remains an indisputable point of reference.
One of his most famous works, American Surfaces, the result of a series of trips that the artist made through the United States between 1972 and 1973, shows his fascination for the things he came across on his travels. As a result, he decided to compile a very individual visual diary of his trip which does not feature spectacular views, memorable places or climactic moments but rather the things that are generally associated with the most quotidian of pursuits: roads, restaurants, hotels, the interiors and exteriors of houses, bathrooms, kitchens, fridges, decorations, food and people: family members, friends and strangers. He photographed all of this in a neutral, emotionless, apparently anonymous style, like the subject matter itself, consciously imitating the features of amateur aesthetics.
In this search for what Shore has defined as snapshotness, which is best expressed precisely in what might be interpreted as a mistake or carelessness by the photographer, American Surfaces constitutes a direct question about the uses and modes of photographic languages; a reflection that would serve as a reference for other photographers. Meanwhile, it is this so-called "anti-style" or "style that seems to be devoid of style" that would cause Stephen Shore's images to converge and overlay two apparently opposing trends in such a unique way: the documentary style (as defined by Walker Evans right around this time) and the emulation of the utilitarian and amateur aesthetic that proliferated among the artists who were beginning to use cameras for the first time in those years.
This week our suggestion is for you to take photos of the objects that form part of your everyday life, many of which are essential in your daily routine. Look around you and observe the simple, common, ordinary things that you use all the time without ever paying attention to them; take photos of them and share your best shots with us!
This link provides more information about the exhibition we organized on Stephen Shore in 2014 and a tour of the exhibition with the artist himself.
#CreativeChallengesFM #stayathomeFM