Nature in color
The artist as an inventor of reality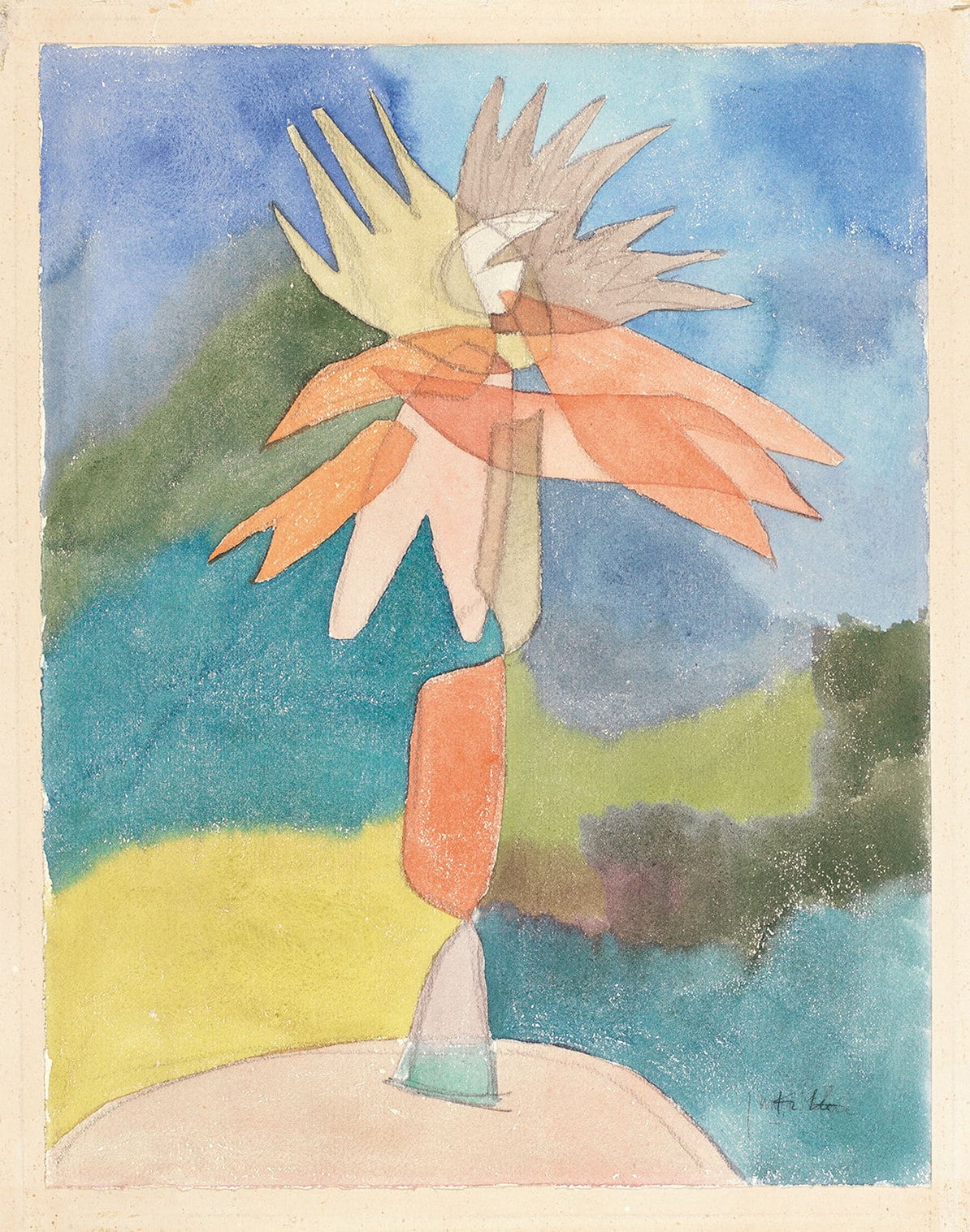 Paul Klee
Junge Palme [Young Palm], 1929
© Fundación MAPFRE Collections (2020) for the reproduced works by Paul Klee: VEGAP, Madrid
Difficult to classify, as his work cannot be held to any artistic movement, the Swiss painter Paul Klee was trained in Munich with the expressionist group the Blue Rider, created by Wassily Kandinsky and Franz Marc. Some time later, the discovery of color, which came after a trip to Tunisia in 1914, became one of the fundamental keys to his work. During the war, the artist continued to paint, especially watercolors, which allowed him to explore the influence of light and color in achieving depth. During his years at the Bauhaus, first in Weimar and then in Dessau, Paul Klee developed a true artistic collection, but even there, he continued to produce a type of painting that not only embraced abstraction, but added to his repertoire of allegorical images from nature.
"Nature's first tint is gold,
To keep its deepest green.
Its early leaf blossoms
And lives only for a moment.
The leaf dies as it falls, dancing,
As Eden sank in spite of itself,
So the dawn descends day by day,
As nothing golden remains".
Robert Lee Frost, 1923.