In Mexico we work together against the pandemic
Activities to help fight this health crisis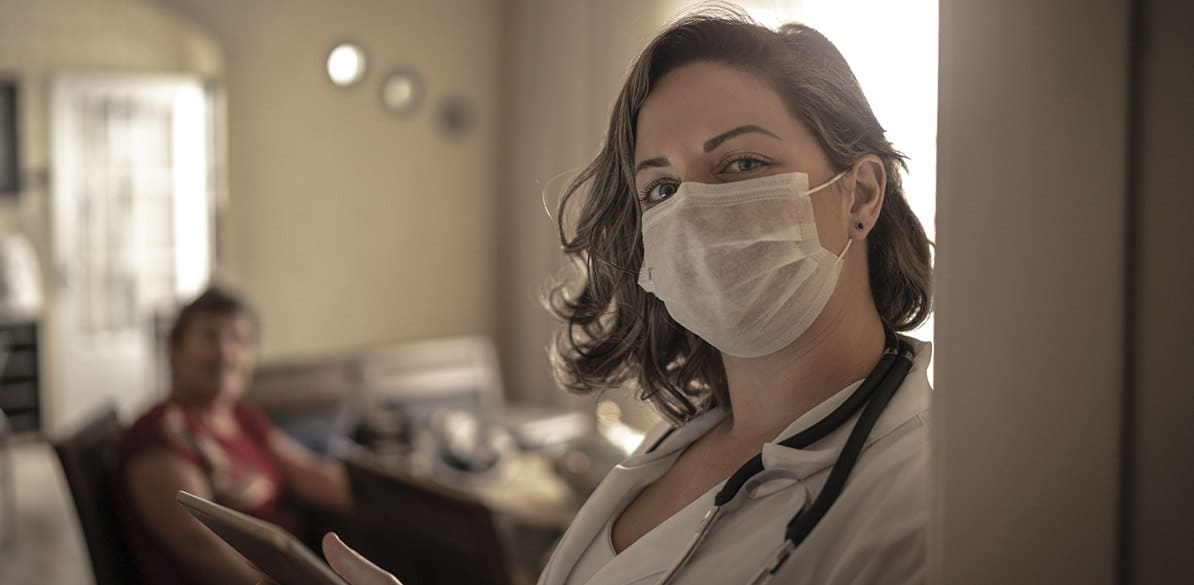 Since the coronavirus broke out in Mexico, we have put in place all our resources to protect the most vulnerable groups and to provide all our support to health professionals.
There are vulnerable people in Mexico City who need to be protected from the coronavirus. We support groups at risk, such as the elderly and children with HIV by providing them with hygiene and protection material to help them protect themselves for 2 months. These items include hand soap, masks, antibacterial gel, goggles, disposable gowns and alcohol. The beneficiary entities are Asilo Un Granito de Arena, which has 3 houses in Mexico City where 70 elderly people live, and Fundación Ser Humano, which cares for nearly 70 children with HIV, 30 of whom live in this home.
But we did not only take action in the capital, we also reached out to other parts of the country by sending protection and hygiene materials to the Asilo San Sebastián in Querétaro, to the Asilo El Hogelito de mi Abuelito in Puebla, to the Asilo Asunción de María in Guadalajara, to the Asilo El tesoro de vivir in Tijuana and to the Casa de Reposo del Sagrado Corazón de Jesús in Monterrey.
We also provide protective equipment to the Valle del Bravo General Hospital so that their medical staff can work for 4 months without putting their lives at risk. This project is channeled through the Fundación Dibujando un mañana.
We support the leading health institutions in Valle de México, and through the IMSS Foundation we supply personal protective equipment for healthcare professionals in different hospitals, namely gloves, KN95 masks, triple-layer shoe covers, surgical gowns, and latex gloves.
We have supplied the National Institute of Respiratory Diseases (INER) with PPE for medical staff to strengthen contingency care in different hospitals. This donation consisted of 5,000 N99 masks, 10,000 triple-layer shoe covers, 10,000 protective kits, and 10,000 latex gloves.
We have also donated medical equipment, such as 3,500 oximeters, to the IMSS (Mexican Social Security Institute), and three defibrillators, three emergency care beds and two trolleys with monitor support to the General Hospital of Sonora.
To alleviate the emotional and personal cost that this health crisis is causing in our health centers, we are providing free breakfasts and have made available a free telephone line to a team of psychologists who will help health workers to deal with their day-to-day challenges, offer post-mortem guidance for those who need it, and support them in overcoming grief. This free service is available 24 hours a day, seven days a week.