US hospitals and society need our support
We are protecting medical professionals in Massachusetts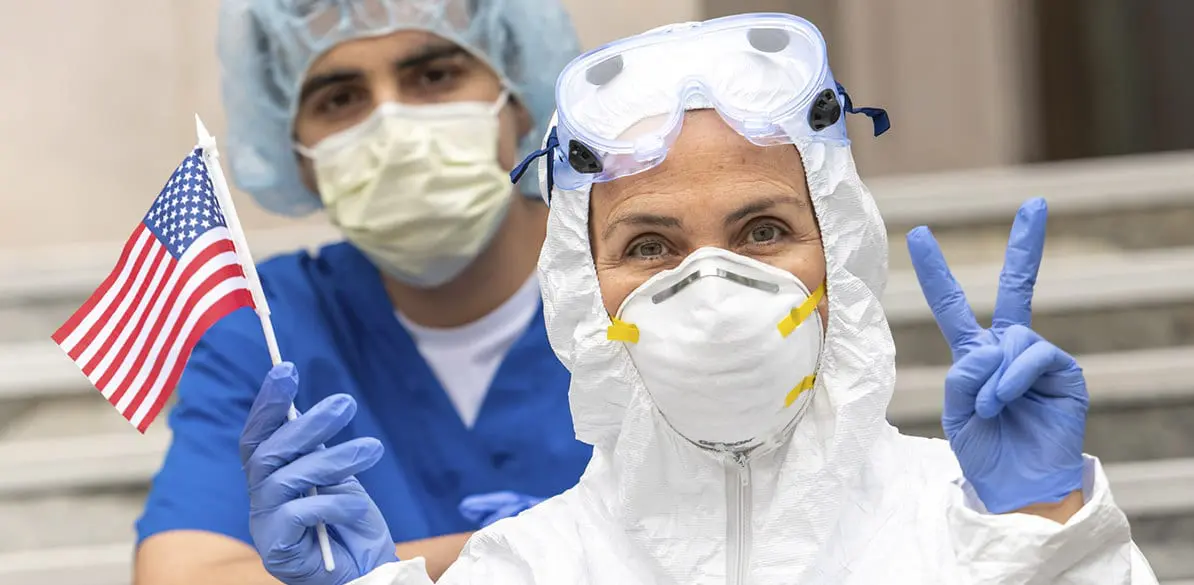 Since this health crisis broke out, our objective has been to support health professionals in their fight against the coronavirus. That is why we have launched initiatives to cover their most urgent needs, so they can carry out their work with the greatest protection.
We have donated to the City of Boston Resiliency Aid 3M N95 masks, which provide enhanced protection, and gowns for its workers and emergency teams.
At the Boston Medical Center, a hospital that serves people with few resources, in addition to protective material and emergency equipment, we have provided fans to reinforce the hospital's capacity for the most critical cases.
We have donated to Harrington Hospital medical material and protective equipment needed to care for the health of professionals.
We are supporting the work of Baystate Medical Center, a center that provides non-profit health services to 800,000 people in western New England. We have supplied their health care workers with masks and face shields to reinforce their protection against COVID-19.
The UMASS / Memorial Hospital is another center that we support by donating protection and medical equipment. The material donated to its professionals includes masks, gloves, protection gowns and protection screens. We are also helping to equip the UMass Emergency Department with telemedicine tools, so that its professionals can evaluate, diagnose and treat their patients using technologies that avoid direct contact.
We have provided the Massachusetts General Hospital with protection equipment so that their workers can carry out their work with the most appropriate protection and tests to detect the presence of the virus and diagnose it quickly.
We are also supplying the Tufts Medical Center, a hospital dedicated to the training of health professionals, with the necessary protection equipment (masks, face shields, etc.) to protect doctors, nurses and all health personnel.
To ensure that no one is left unassisted, we collaborate with Boston Medical Flight, an organization that transports critically ill COVID-19 patients requiring air transport to Boston hospitals. And we also support the Webster EMS to get the necessary equipment to be able to transport patients who need to be connected to a respirator.
In addition and in collaboration with the Point Breeze Restaurant we are offering the Webster First Responders emergency medical staff with daily meals.
Apart from health care workers and hospital centers, the COVID-19 pandemic has left many other groups in need of specific attention and care. Through the service Telebehaviorial HealthCare we collaborate so that people who need treatment for their mental health can receive it remotely. We coordinate this initiative through the Worcester Community Action Council.
In the same way as offering remote support, we support the work of Tri-Valley Elder Services so that the elderly, the sick and others at risk of exclusion are not left behind and can receive medical assistance by phone or email.
We also take care of the needs of school children and families. Through the Worcester Community Action Council we support a program that allows people who do not have access to technology, to keep in touch with the institution allowing them to continue meeting their most pressing needs.
In Webster Dudley we have collaborated to reconvert the Boys & girls club into a day center to cover the children's different needs, such as health support, school material or clothing.
All these actions have the same objective. To support the US society by protecting the most vulnerable groups in the face of the pandemic.