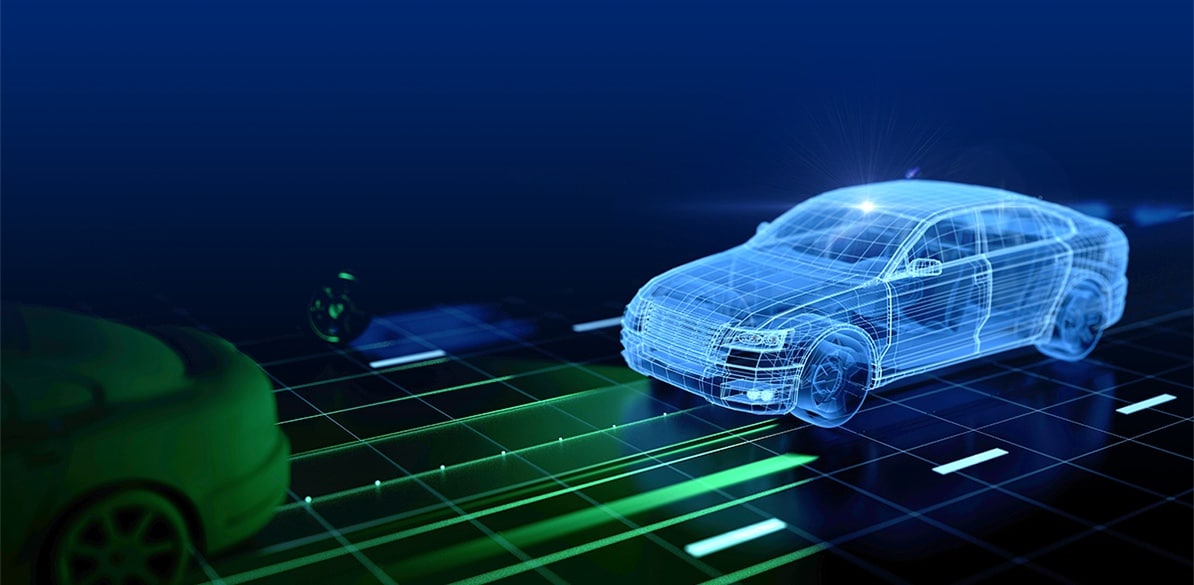 Advanced driving assistance systems (ADAS) are systems that improve safety levels for both vehicle occupants and other road users. Some are capable of taking control of the vehicle in certain circumstances to avoid an accident or minimize its consequences.
In a dangerous situation, these systems are capable of reacting in just tenths of a second, while a person, under normal conditions, may take between 1 and 2 seconds to act using the vehicle's controls.
They use sensors such as radar, cameras or lasers to observe the surroundings.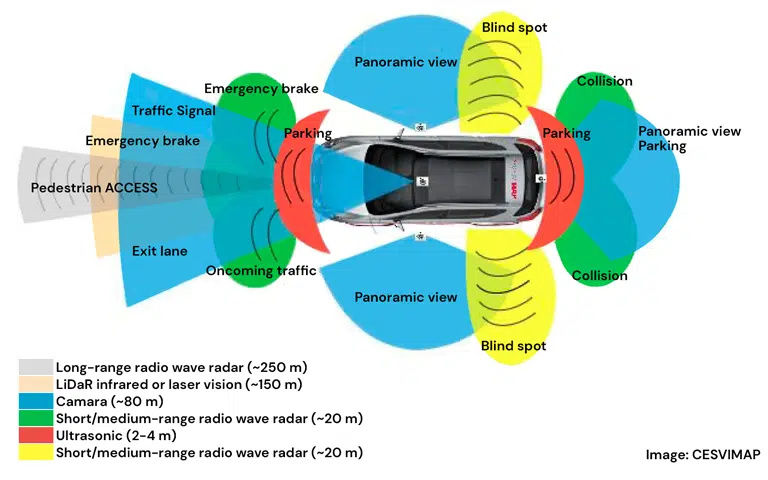 Advanced Driving Assistance Systems (ADAS) can reduce the risk of an accident by 57%, according to the Spanish Directorate General of Traffic (DGT).
Currently, in Spain, the range of advanced driving assistance systems (ADAS) in new vehicles is increasing.
Some systems have been mandatory in new cars since 2014, such as the unfastened seat belt warning system or the tire pressure control system. Some other non-mandatory systems are becoming part of the vehicle's equipment, either because they are included as standard, or they are optionally available.
In 2012, ADAS were already available as an option in high-end vehicles, in 2015 – 2016 they appeared for mid-range vehicles and currently some of them, such as AEB (Autonomous Emergency Braking), LKAS (Lane Keeping Assist System) and BSD (Blind Spot Detection) are included as standard.
The range of ADAS driving assistance systems is becoming more and more widespread. The year a model was launched is the most significant factor in terms of whether it is equipped with ADAS, rather than the market segment to which it belongs.
The automatic emergency call system that activates in the event of an accident, also known as eCall, is mandatory for vehicles approved in 2018, although not for vehicles registered in that year.
Parking assistance is becoming increasingly popular, with the presence of parking sensors or even rear cameras in vehicles launched on the market after 2015.
From July 2022, important systems such as autonomous braking, lane keeping systems, intelligent speed assistance, and tire pressure monitoring in trucks and vans will be mandatory in new vehicles.
As the popularity of these systems increases, so do their technical requirements and the associated testing and evaluation. For this purpose, there are specialized centers that analyze and test vehicles equipped with such systems to prove their effectiveness and limitations. EuroNcap