Pedestrians and Road Safety
Pay attention, avoid running unnecessary risks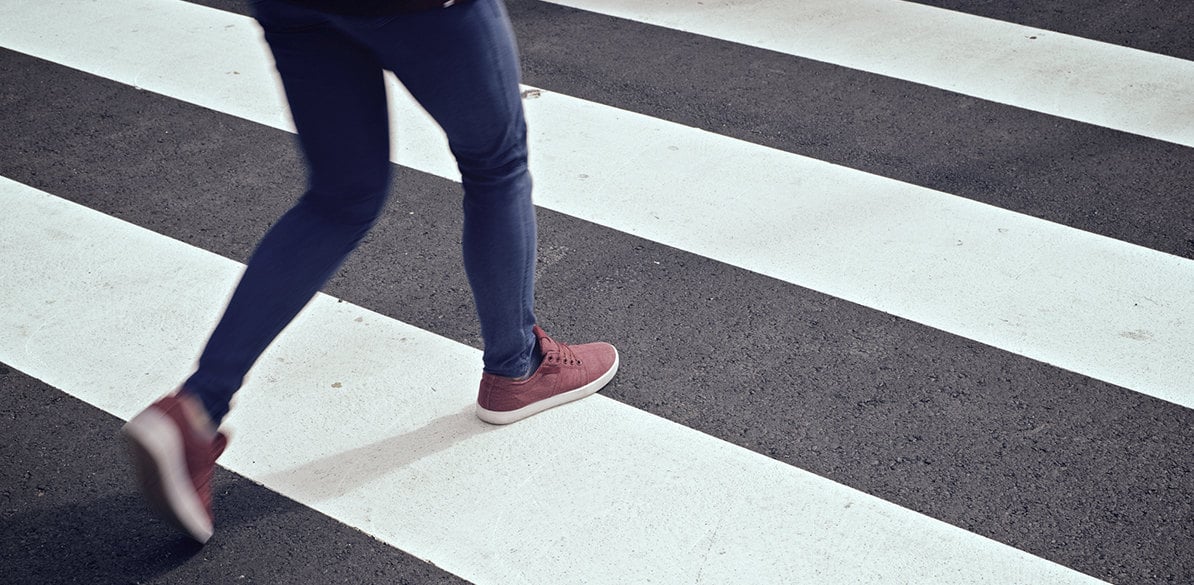 According to DGT data, 91 pedestrians died in Spain in 2017. This figure contradicts the idea that
traffic accident fatalities
are confined to drivers and vehicle occupants.
Many of the victims are run over, often through the fault of drivers. But it isn't always the case. In fact, the figures show that the majority of the accidents in built-up areas are due to road safety offenses committed by pedestrians themselves. The most frequent offenses are:
Not using the pedestrian crossings available.
Running into the road or trying to cross illegally.
Not obeying a pedestrian traffic light.
It is clear that we have to reflect on our behavior as pedestrians. There is no room for excuses. Why go across that pedestrian crossing without looking? Was the light on red? Being in a rush or poor visibility are no justification for losing your life.
Fundación MAPFRE is striving to increase pedestrian awareness of the importance of safe mobility. And we are concentrating on the age ranges in which, recurrently, there are more victims: the over-65s and children. We support initiatives for children to be able to walk to school safely, thus encouraging their development and independence; and we make adults more aware of avoiding distractions.
With Goal Zero we want to ensure that no pedestrians are involved in a traffic incident. But to achieve that we need your help. Do not put yourself in danger. Be a safe and alert pedestrian.
Join our objective: no more traffic accident victims.