Fundación Jonathan protects the rights of children and adults with disabilities in Ecuador
Action to improve the living conditions of people who have been abandoned and are living in extreme poverty, particularly children with disabilities and the elderly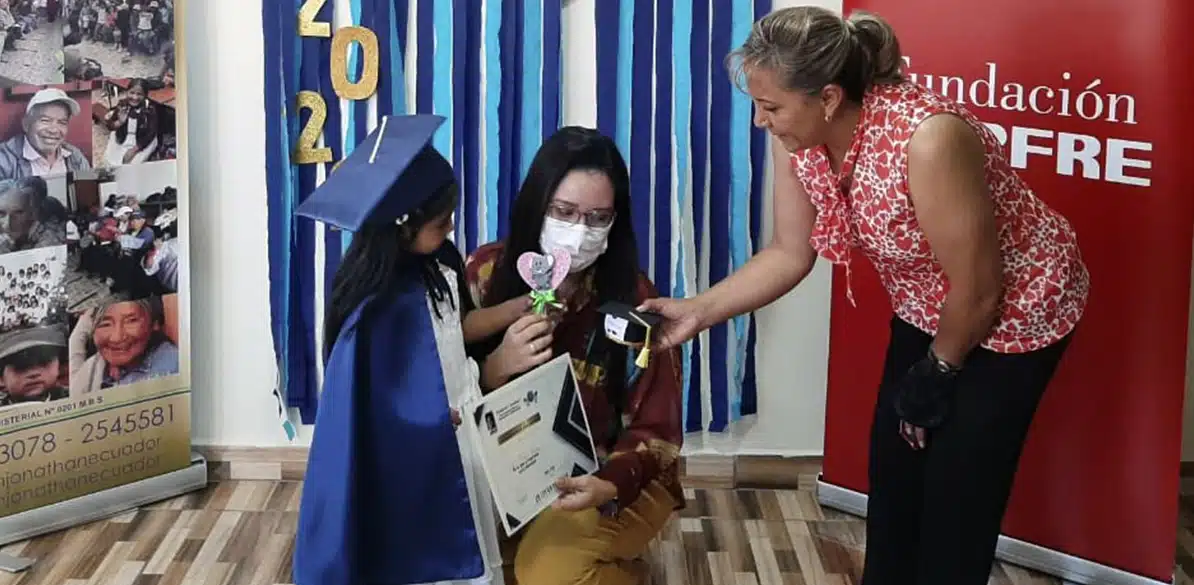 This project aims to ensure that the group currently living in the Fundación Jonathan shelter has sufficient emotional and psychological stability to allow them to attain comprehensive well-being and enjoy their rights to the fullest.
The people cared for in this home have extreme limitations and are unable to afford their own medicines, doctor's appointments and medical care, clothing, food, education, housing, and so on. They are all extremely vulnerable, so the primary objective is to provide them with medical and psychological care using individual and group tools and therapies that include both the people in need and their families. The foundation also focuses on the development of healthy eating habits.
Psychological support is particularly important, especially for children and young people, and they are provided with ethical, comprehensive and systemic care. For this reason, the project includes a psychopedagogist and a clinical psychologist. There is also a social worker whose essential role consists of leading the reintegration process through psychosocial visits to the family, as well as investigating the family and community environment in order to prepare the social report.
By working on self-esteem, as well as other areas of the personality, the people who are helped will be able to become active and healthy citizens who can positively reintegrate into society.
Fundación Jonathon has also established spaces for dialogue that have helped to channel communication as well as manage the harmful effects of mistreatment and abuse.
Moreover, the girls living in the shelter are guaranteed regular schooling as the foundation finds them an educational center that is appropriate to their needs. The aim is to help them attain a good academic level, which will open up opportunities for them in the future.