ATechnical and Cultural Association: for equal opportunities in the Casavalle neighborhood
This program offers nine options for vulnerable young people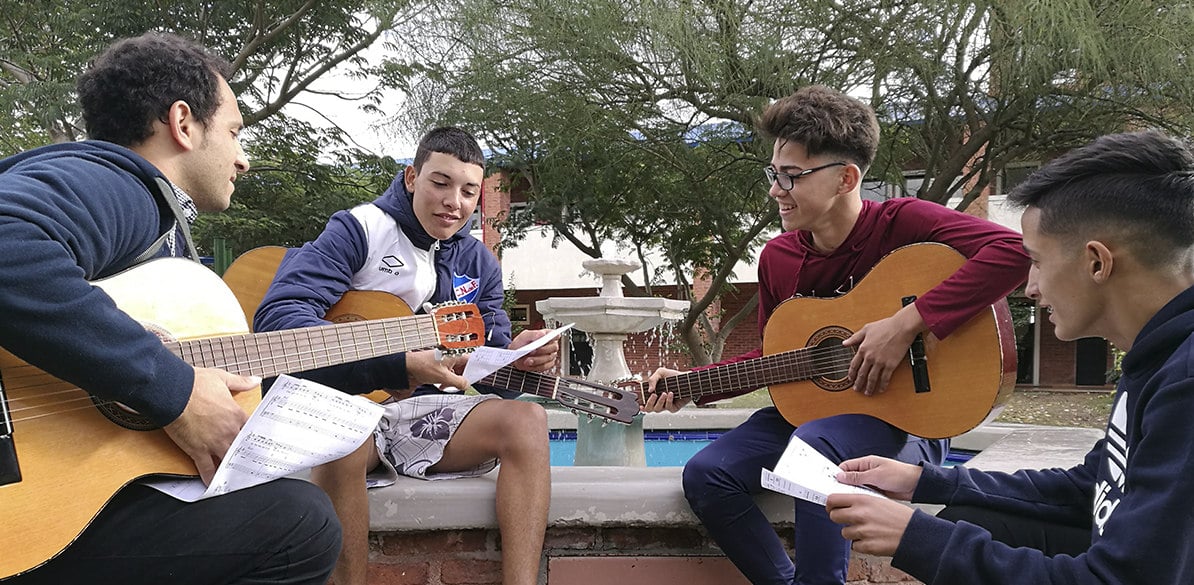 The Cultural and Technical Association works, with the support of Fundación MAPFRE, to reduce the chances of young people in the Casavalle neighborhood in Montevideo to have access to bad habits or a criminal environment, by facilitating equal opportunities in education and work.
To this end, the entity develops the program "An option for the youth of Casavalle", in the Los Pinos Educational Center, which reduces school dropout rates among children and adolescents, as well as improving their opportunities to access higher education and to technical and human training for work.
Academic support is provided through individual monitoring of each pupil, in addition to regular contact with their family environment, which creates a positive basis on which to development self-improvement, self-esteem and social skills.
In addition, the association works on job training young people between the ages of 18 and 24 who are neither studying nor working (34.6% of the neighborhood's population). These students receive solid technical training for six months, helping them to enter the work force.
The Cultural and Technical Association is a non-for-profit organization founded in 1965 that promotes different social and cultural projects to support the most disadvantaged people in Uruguay.