Supporting young students up until graduation
Bottom Line helps almost 400 underprivileged students from Massachusetts complete their studies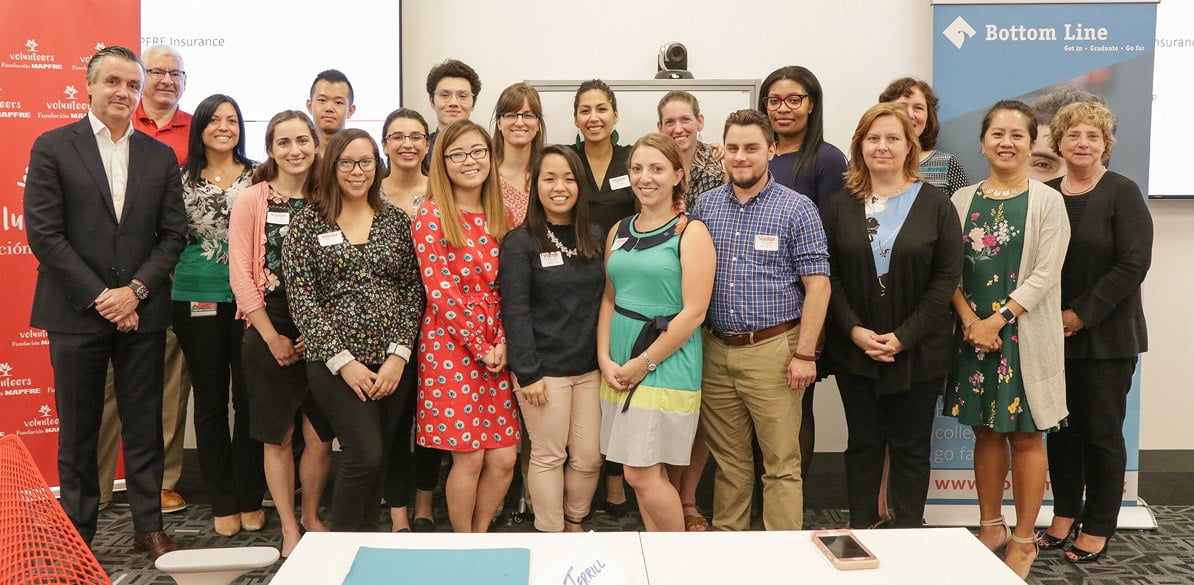 The problems an underprivileged student faces in order to graduate are not merely financial. An inability to adapt to the academic and social setting results in many young people abandoning their studies before gaining the degree that would opens doors for them professionally.
The Bottom Line program supports these young people during their entire academic period, from the moment they apply to university to their graduation. Each student is assigned a Success Adviser who keeps in contact with them, both remotely as well as by traveling to their university, in order to keep abreast of their needs and concerns and in order to offer them support in overcoming any difficulties during their academic and social adaptation.
This program is carried out in the city of Worcester in the state of Massachusetts. The poverty rate is 19% and the black and Latino population are most affected. To try to combat this situation, Bottom Line is working to bring about a first generation of highly educated young people who can access decent employment and become role models. This means they can break the poverty cycle for the upcoming generations.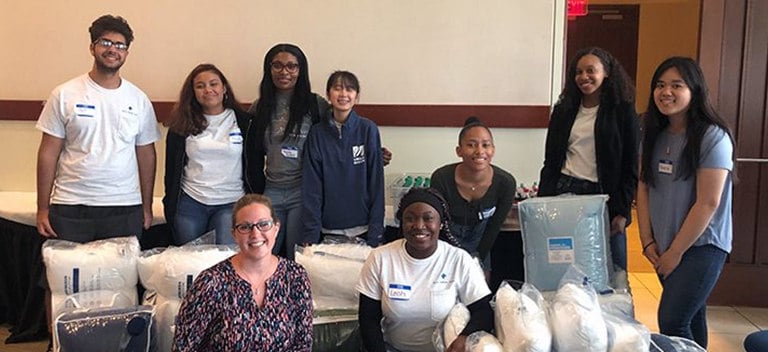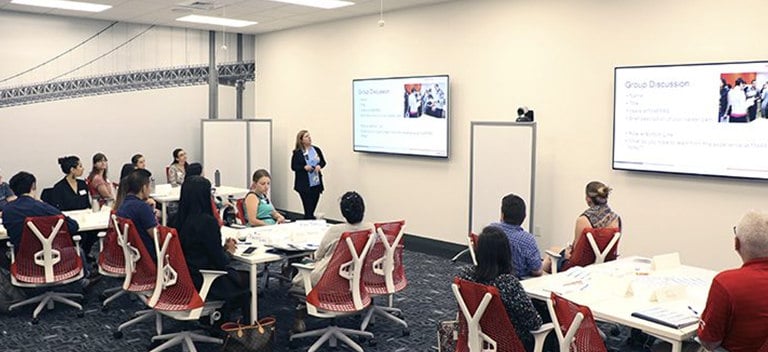 In order to provide access to employment, Bottom Line helps students determine what their interests are and teaches them about job market trends in order to focus on the best way of joining the working world. This year a Career Connections Team has also been launched. This team is responsible for helping students get in touch with potential employers, find internships and keep them in contact with the business world.
This year almost 400 underprivileged young people will be starting higher education. Thanks to Bottom Line 70% of them will graduate and access work which will enable them to escape from poverty.