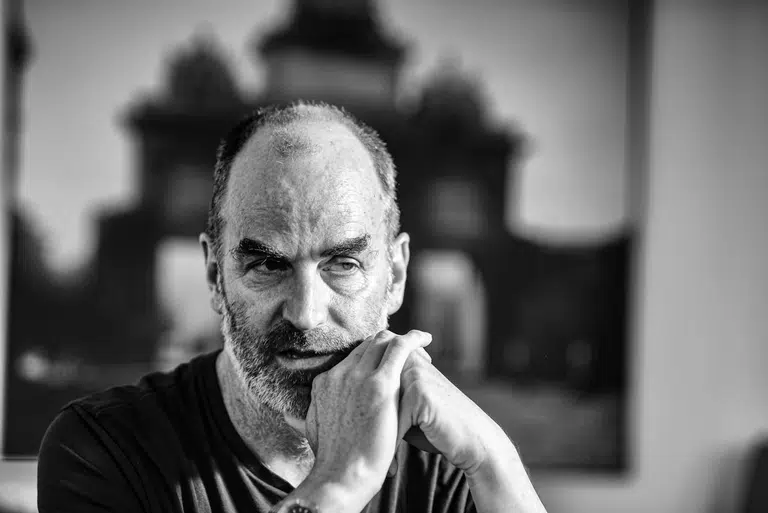 Eamonn Doyle (Dublin, 1969) studied painting and later photography, although he has developed much of his work within the field of music. After completing his artistic training, he built a recording studio in his home and in 1994 he launched the record label D1, under which he has published electronic music for over twenty years. In 2002 he founded DEAF, the Dublin Electronic Arts Festival.
Around 2009 Doyle began to take photographs once again, this time on the streets of his neighborhood. In 2014 Doyle published the first photobook of the "Dublin Trilogy" entitled i. After its excellent reception, Doyle continued in his photographic endeavor. One year later he published the photoboook ON and, after receiving an invitation to exhibit his work at the Rencontres d'Arles in 2016, he culminated the trilogy with the immersive installation and book entitled End. In 2018 his work shifted away from the street photography genre with the series K, in which the search for a new formal language converges with the artist's mourning the death of his mother.
In 2019 Doyle presented the book and video installation entitled Made in Dublin at Photo London, which originated from a commission given to him by publishers Thames & Hudson and ThisIsPopBaby. That same year, the most comprehensive exhibition dedicated to his work opened at Fundación MAPFRE in Madrid.