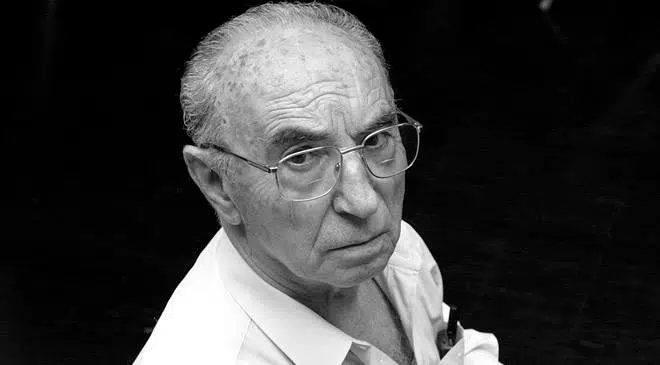 Joan Colom (Barcelona, 1921–2017) came to photography late in life and was self-taught. In May 1957 he entered the Agrupació Fotogràfica de Catalunya (AFC). A year later, he began taking portraits of people he met in the streets of the Barrio Chino, the dark underbelly of the city of Barcelona, with his Leica camera. His work was grouped into series such as La calle [The Street], El Raval, and El Born, in which the immediacy of a direct perspective on reality prevailed over technical considerations.
Colom's worked within the context of the photographic medium's renovation during the 1950s. Closely related to the propositions of the AFAL Collective and their attempts at breaking with the prevailing pictorialist tradition in Spain, Colom's work was representative of the movement that Josep Maria Casademont named the Nueva Vanguardia [New Avant-garde].
Recognition would arrive decades later, after the production of his most emblematic series. In 2002 he was awarded the Premio Nacional de Fotografía and in 2004 the Premio Nacional de Artes Visuales of the Generalitat de Catalunya. Likewise, his work has been the object of renewed attention with exhibitions such as Joan Colom. Fotografías de Barcelona [Joan Colom. Photographs of Barcelona], 1958-1964 (Fundación Telefónica, Madrid, 2006), and Joan Colom. Les gens du Raval [Joan Colom. The People of the Raval] (Fondation Henri Cartier-Bresson, Paris, 2006).