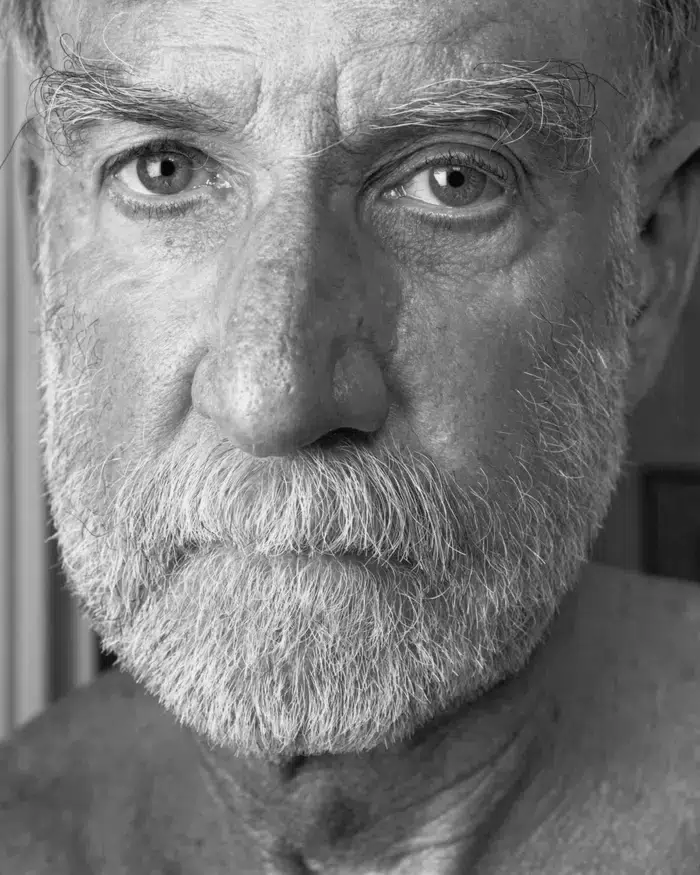 Nicholas Nixon (Detroit, 1947) graduated with a degree in American Literature in 1969 and went on to enroll in a postgraduate program in Fine Arts at the University of New Mexico. After completing his studies he relocated to Brookline, outside of Boston, and began his career as an independent photographer and professor of photography at Massachusetts College of Art and Design.
Influenced by photographers such as Walker Evans, his interest in portraiture and social photography is visible in renowned series such as The Brown Sisters (1975 – present) and People with AIDS (1991). Nixon has been able to portray issues related to the passing of time, intimacy, love, and illness with detail and emotion.
The photographer has received numerous awards, such as the John Simon Guggenheim Memorial Foundation Fellowship in 1977 and 1986, and the National Endowment for the Arts Photography Fellowship in 1976, 1980 and 1987. His works belong to some of the most prestigious collections worldwide including the National Gallery of Art in Washington, the Art Institute of Chicago, and La Maison Européenne de la Photographie in Paris. His photographs have been exhibited extensively including at MoMA in New York.