The bugaMAP girls are fighters
A team comprised of five students from the UIC Barcelona are the winners of the bugaMAP championship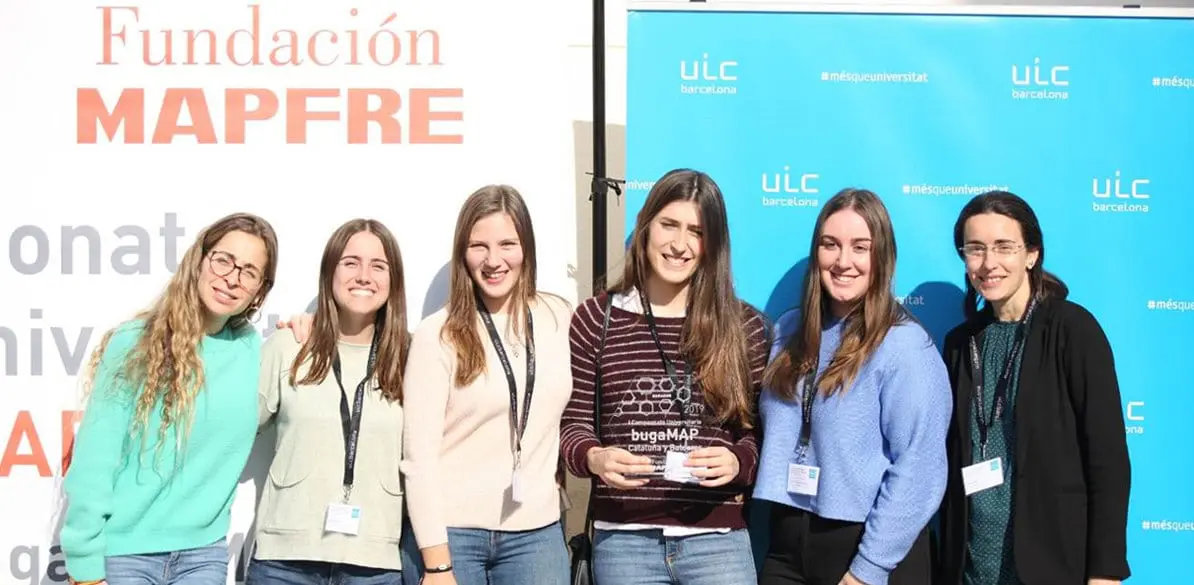 Insurance and Social Protection
The students from UIC Barcelona were declared the winners of the 1st Catalonia and Balearic Islands bugaMAP University Championship in which teams from the Universitat de Lleida; the Universitat de les Illes Balears, the Universitat de Girona and the Universitat Abat Oliba CEU took part.
Simulation games are increasingly gaining ground within university training techniques. Their utility and the fact that they are risk-free means they offer a way of learning similar to that of internships, but without the fear of the consequences in real life of making a mistake. This is why these kinds of training tools are becoming more and more popular and leading multinational companies are even using them to recruit talent in universities.
The award ceremony included the participation of the dean of UIC Barcelona, Dr. Xavier Gil, the dean of the Universitat de les Illes Balears, Dr. Llorenç Huguet; head of MAPFRE Institutional Relations and Network Development, Sergio Sánchez and Fundación MAPFRE's representative in Barcelona, Javier Solís.
The insurance world business simulation game bugaMAP, business game MAPFRE, teaches university and postgraduate students from several countries about the insurance business through simulating the impact of decisions on company performance.