Riding a bicycle during a pandemic
Maximum protection is essential if you are a vulnerable road user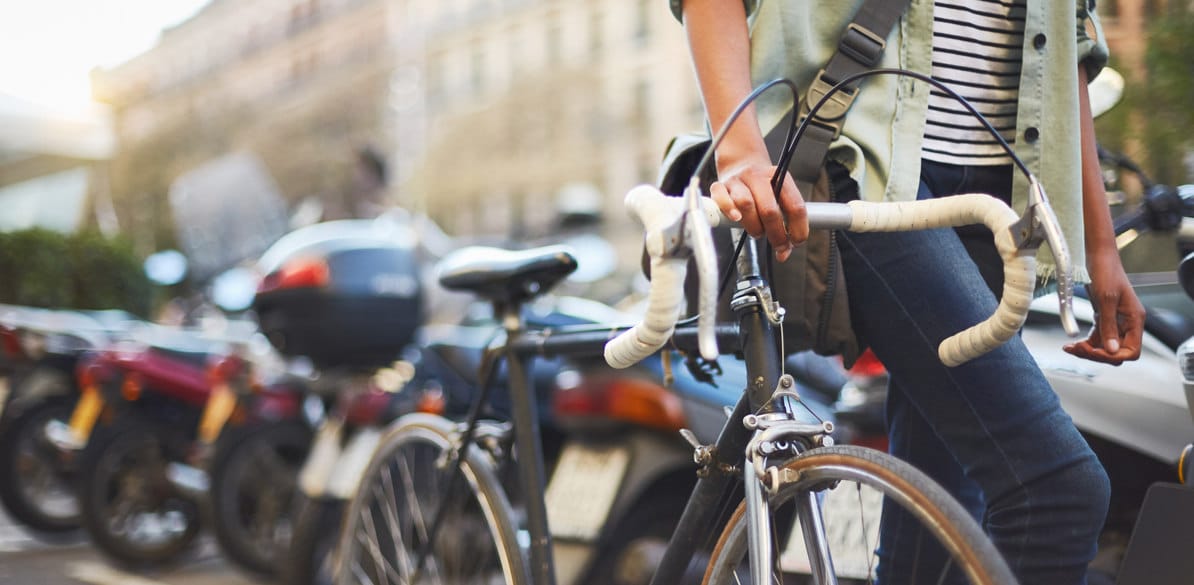 You like cycling for miles. Cycling is an excellent activity with a multitude of physical and psychological benefits, it improves aerobic capacity and reduces the risk of cardiovascular diseases.
You also like riding around the city. It is an ecological and cheap means of transport, and it also allows for social distancing. By riding your bike you feel more protected against possible COVID-19 infection.
If during this period of confinement caused by the COVID-19 pandemic, or when mobility restrictions are slowly lifted, you cycle to work or during working hours, you must remember that, cyclists and pedestrians are the most vulnerable road users. You must be extremely careful.
The use of a cycling helmet: what the law says:
Regarding the essential equipment for riding a bicycle, and in addition to bright color technical clothing to make you more visible or appropriate footwear, the essential element is a good helmet, which has to be approved according to the criteria of the European Union and be the right size to fit properly. When buying a helmet look carefully at the technical details on the label, the standardization, the manufacturer's data and the expiry date of the materials it is made of.
As an additional safety measure and to avoid infection we recommend that you don't share your helmet with anyone, nor borrow someone else's.
According to General Traffic Regulations, if you are over 16 years' old, it is not compulsory to wear a helmet when riding a bicycle in a city, but you are obliged to wear one outside the city; on cycling tracks, main roads, mountain paths, etc. However, riders under 16 years' old must use a helmet at all times and under all circumstances. The rule has some exceptions, such as long ascending ramps, in extreme heat conditions or if there are medical reasons that can be proved with a certificate.
But regardless of whether you can choose to wear your helmet or not, you should keep in mind that the more protection the better when you are a vulnerable user and have to share the road with other vehicles. Therefore, and although these elements are not compulsory, we suggest you wear gloves and elbow and knee protections as well as the helmet, as part of the minimum essential equipment.
Also…
Before a long ride, warm up your muscles and do some stretching; when you have finished, do some soft exercises again to relax them.
You can take a passenger, as long as you are of legal age and the passenger is under seven years old and is sitting in an approved seat.
You must respect all the traffic rules and may be required to perform a breath test.
You are not allowed to ride and use headphones connected to receivers or sound players, or use a mobile phone or other electronic devices.
If you wear a mask, make sure it doesn't interfere with your field of vision. Maintain at all times a safe social distance of between 1.5 and 2 meters from other people.
Only ride your bicycle in the authorized time slots and circumstances in the different phases of deconfinement. If you don't stick to the rules and are stopped by the police, you will have to present a document proving a justified reason.
Extreme hygiene measures if you share a bike with another person or use a rental service.
Use the bicycle responsibly.
We are looking out for your safety. Share.
#FM_TogetherApart