This is what happens when traveling in the back seats without taking the appropriate safety measures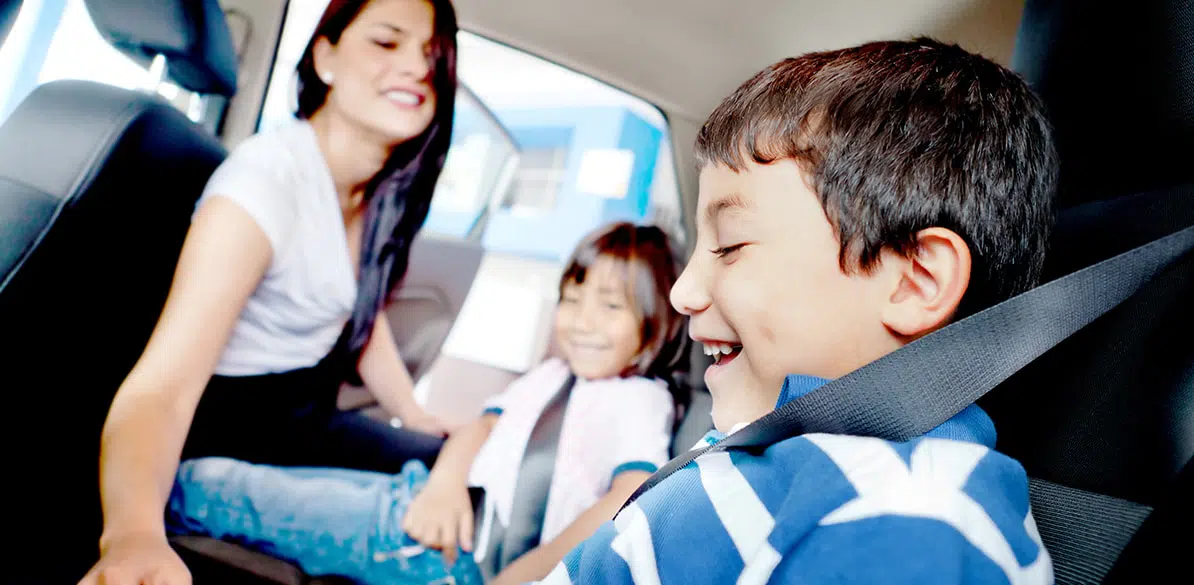 Children
under 135 cm in height in a child restraint system
on the
rear seats
(except in
certain circumstances
) and
adults and those taller than 135 cm wearing a seat belt.
This is what the law stipulates and the reason for it is clear. It is crucial for the child to be well-secured, even if he or she is traveling in the back of the car.
Both adults and children should also be well secured in the back seats
As the General Directorate of Traffic reminds us, it is absolutely essential that seat belts are worn in the rear seats. Numerous vehicle checks have shown that more people fail to use their seat belts if they are seated in the back than in the front seats. You should be aware that in a head-on collision, it is eight times more likely that a rear-seat passenger will fatally injure another passenger sitting in the front seats.
Seat belts lower the risk of death in an accident by half. In fact, at 80 km/h, a head-on collision in which the passenger is not wearing a seat belt usually results in a fatality or serious injury.
Children under 135 cm in height must be in a CRS in the back seat
The reasons for wearing a seat belt are crystal clear: it protects you from being thrown out of the passenger compartment or thrown against the windscreen. Children under 135 cm in height are too small to wear only a seat belt. This is why they need a child restraint system suitable for their size and weight.
What happens when a child under 135 cm tall travels on the rear seats wearing only a seat belt? As shown in the crash test carried out by Fundación MAPFRE, the belt presses against the child's neck and can cause serious injury. It was also noted that the test dummy slid forwards, making the belt press down on the abdomen, which could lead to a phenomenon known as submarining.
This is why it is not enough to merely put a seat belt on a child: they must always be seated in a suitable child restraint system.
What happens if you don't use anything?
We already know what will happen if a child is not using any form of child restraint system.
This is what happens when the passenger traveling on the rear seat without a seat belt is an adult, as demonstrated by the IIHS (Insurance Institute for Highway Safety).
A crash test carried out by ADAC also shows what happens when the child in question is traveling without any restraint device and looking through the rear window. The child is thrown out of the seat and crashes against the front of the vehicle.