Miró's fantastical beings
Create a character with whatever you have to hand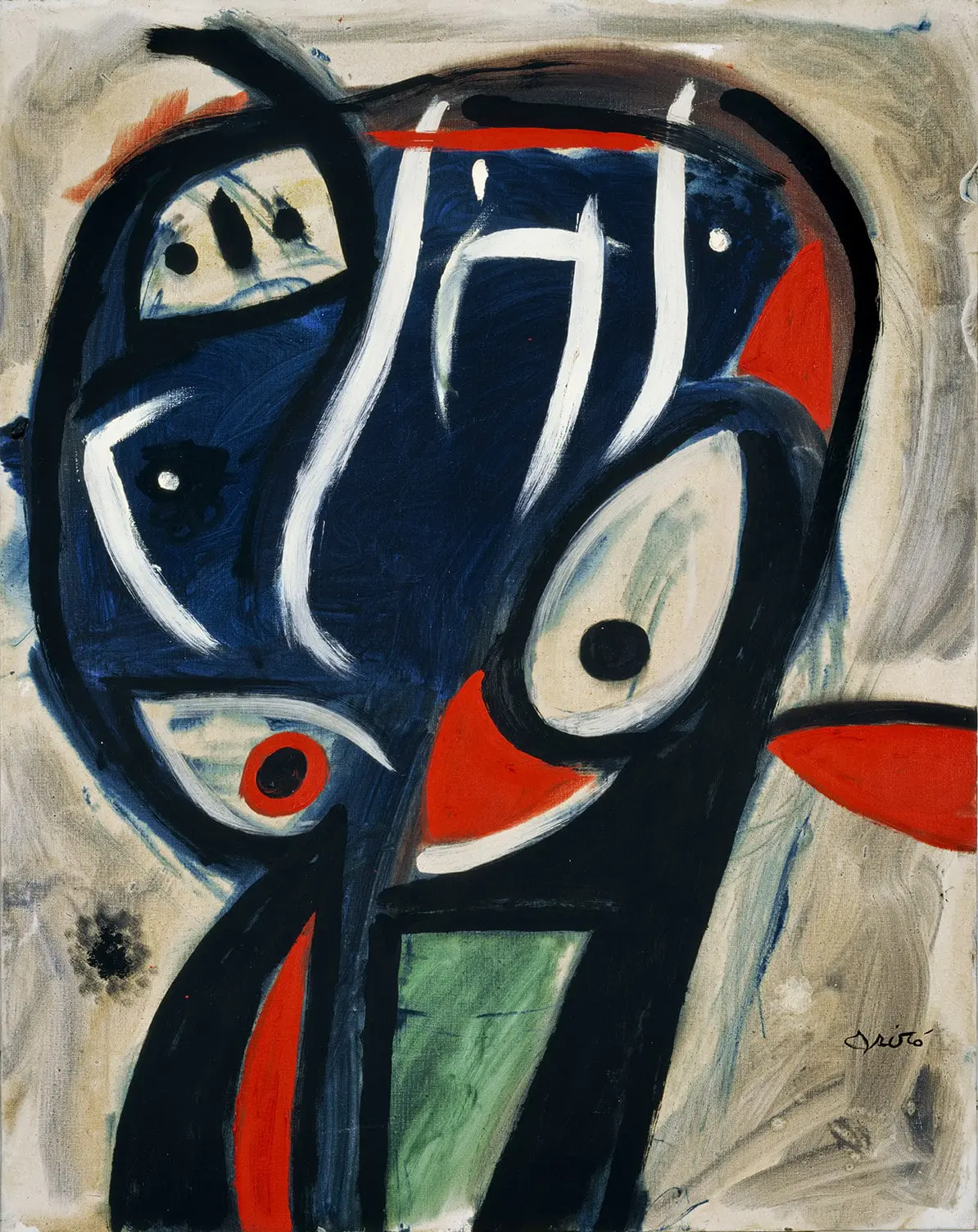 Joan Miró
Personnage / Personage, 1977
© Successió Miró 2020
Over the last few weeks we have been learning about the figures that inhabit the universe of Joan Miró. You already know that most of them are related to the sky, such as stars, the moon and birds, but with this particular work we're going to discover that there was also room in the artist's imagination for fantastical characters: beings depicted in vivid colors who stare at us through their large, expressive eyes.
These enigmatic and entertaining Personages gaze out from the picture and almost emerge from it to meet us to say goodbye, because this week's work brings the activities based on the Miró collection to an end.
We would like you to remember how, through his painting, Joan Miró has taught us so many things: to use the power of colors to convey our feelings, to discover that the everyday objects we use can also enjoy a second life, with the help of our imagination and, most importantly, how to enjoy art with freedom and joy because… we are all artists!
The final challenge:
Make a collage! Create this character with your paints and any other materials you can find at home: cut out pages from a magazine to form the body and head, use bits of cotton wool or coffee beans or a small vegetable for the eyes, and decorate the background with stickers in star shapes or glitter, as if it were the night sky.
And don't forget – work like Miró! Use your favorite colors. The colors of your dreams.
If you'd like to know even more about the artist's work, come along to Fundación MAPFRE's Espacio Miró to discover his whole universe at first hand.