Two men walking
Imagine who might be the protagonists of these two sculptures with the same name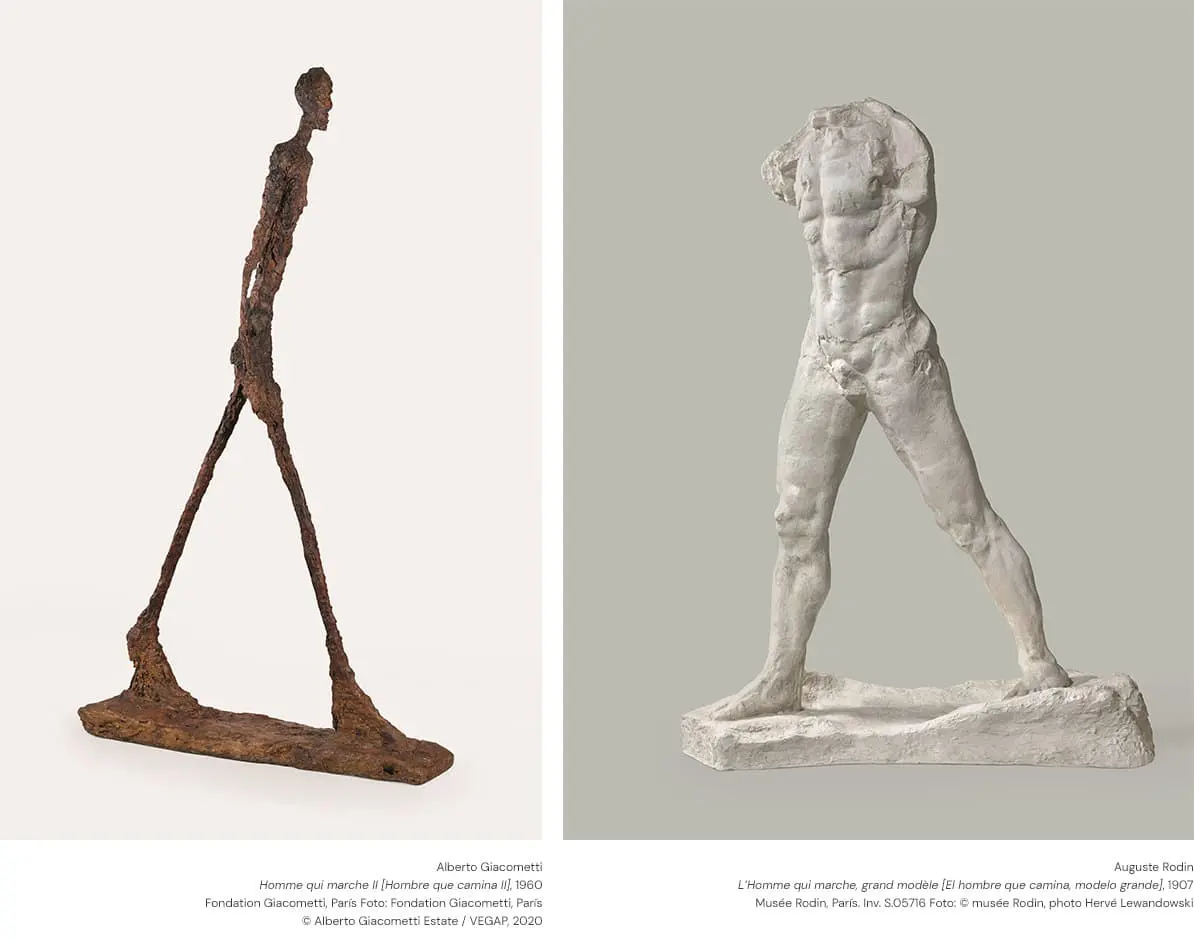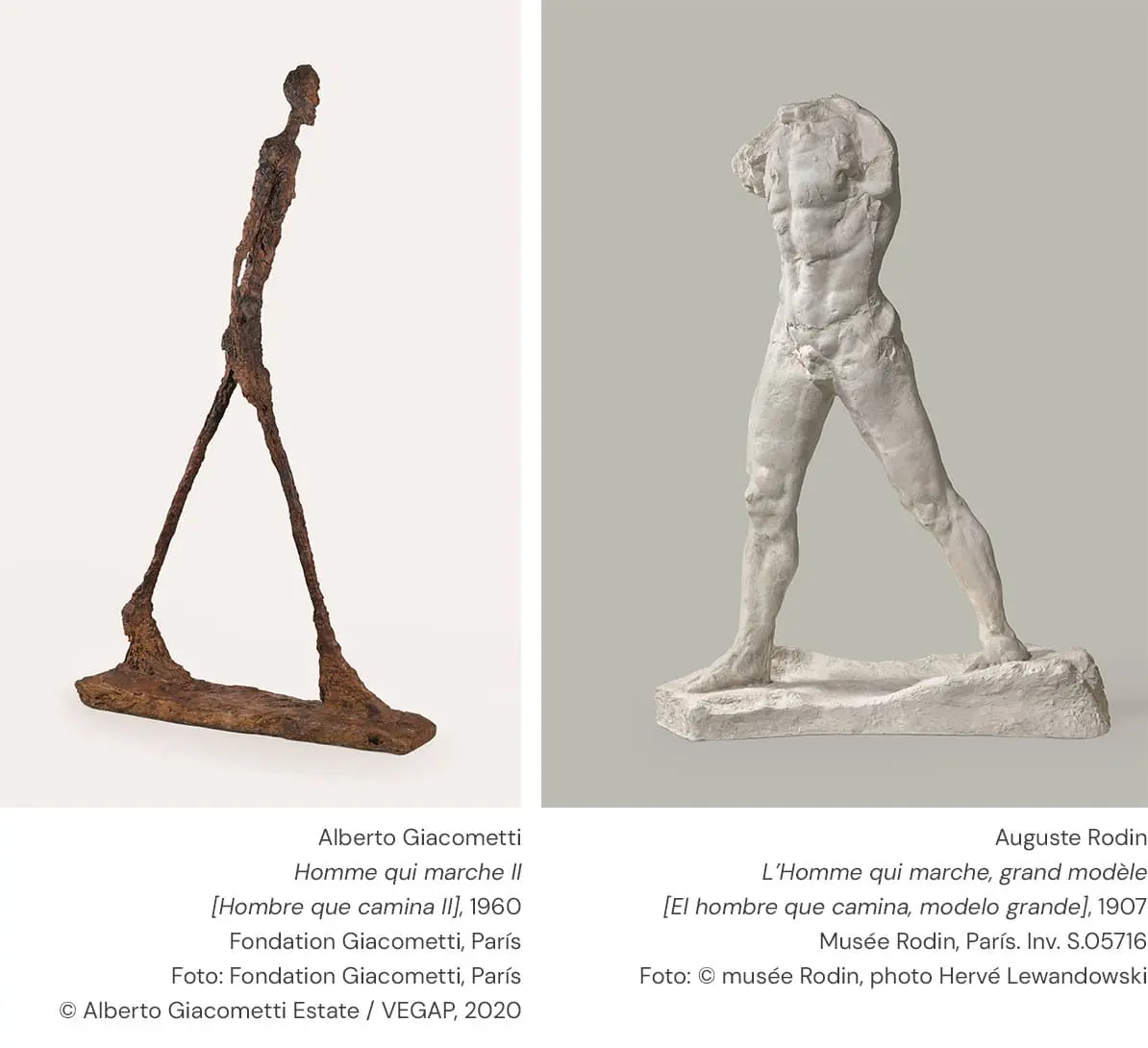 This week we say farewell to Rodin and Giacometti, but not before presenting two of their most famous sculptures which also share the same name and meaning:
The Walking Man
As you can see, Rodin's sculpture shows a muscular body whose arms and head may be missing but, as we saw in the previous activity, the absence of body parts does not detract from the beauty or expressivity of the sculpture; quite the opposite; it is, in fact, the very essence of movement. Giacometti, on the other hands, portrays a long, slender figure which, despite conveying a certain sense of fragility, is leaning forward and taking a purposeful stride.
Although it is evident that the two figures are very different, both of them convey a similar message because they speak to us of hope, of strength, and of the capacity of human beings to continue moving forward despite challenges and adversity. Rodin and Giacometti, through their work, remind us that we need to keep walking, to keep holding on to the dream, and that the real gift of life is not reaching our destination but enjoying every step along the way.
Imagine:
Where are they going? What route are they following? What are they thinking?
To find out, do an experiment: invent a dialogue, as if it were a little theatrical play. Imagine that the two of them have met up in the middle of their walk.
Let the characters speak with your voice!