What landscape makes you happy?
Imagine it, put it into color, and express all the poetry inside you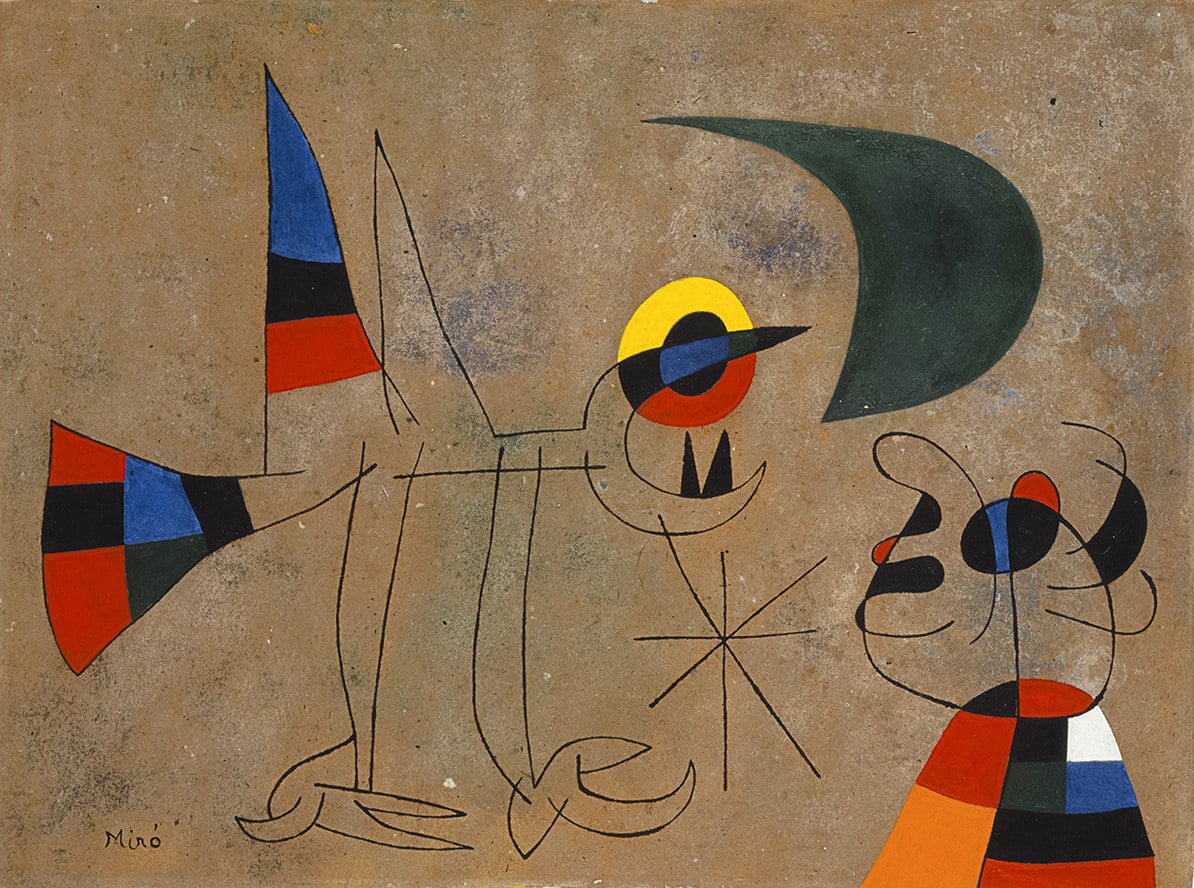 Joan Miró
Le Chant de l'oiseau à la rosée de la lune / The Bird's Song to the Moon Dew, 1955
© Successió Miró 2020
We've already seen how Joan Miró started to be attracted by art from a very young age. We'll now take a look at which elements inspired him to create his artworks.
Miró was happy whenever he was close to nature. The artist felt an energy emanating from the earth and loved anything that lived in it. He liked observing trees (his favorite tree was the carob), listening to the sounds of animals (like the crickets' song on summer nights), and drawing the crop fields near his family home.
Miró was also fascinated by the sea and, above all, the sky because he found it to be a source of inspiration, and he would spend hours simply contemplating them in silence. Little by little he starting drawing figures: birds, stars, the moon… and using colors to represent them: blue for the sky, black for the night, or red for the sun.
Did you know…
Throughout his life, Joan Miró used his works to portray the elements from nature he most loved. Take a look at the figures making up this painting. Can you identify them?
The title of this painting is The Bird's Song to the Moon Dew. Don't you think this is a lovely title? It sounds like the line of a poem. Poetry and music were very important to Miró because they helped his creativity.
We suggest…
That you paint your favorite landscape and include in it the figures associated with nature that you like the most: flowers in the fields, fish in the sea, the moon and stars in the sky… The most important thing is that you draw something that makes you happy, a place where you would like to be right now.
So there you have it, do what Miró did… use lots of colors and let your imagination run wild!
And when you've finished your work, give it an evocative name. Express the poetry you have inside you!