Encounters with the History of Photography (I)
We talk to the protagonists of 19th century photography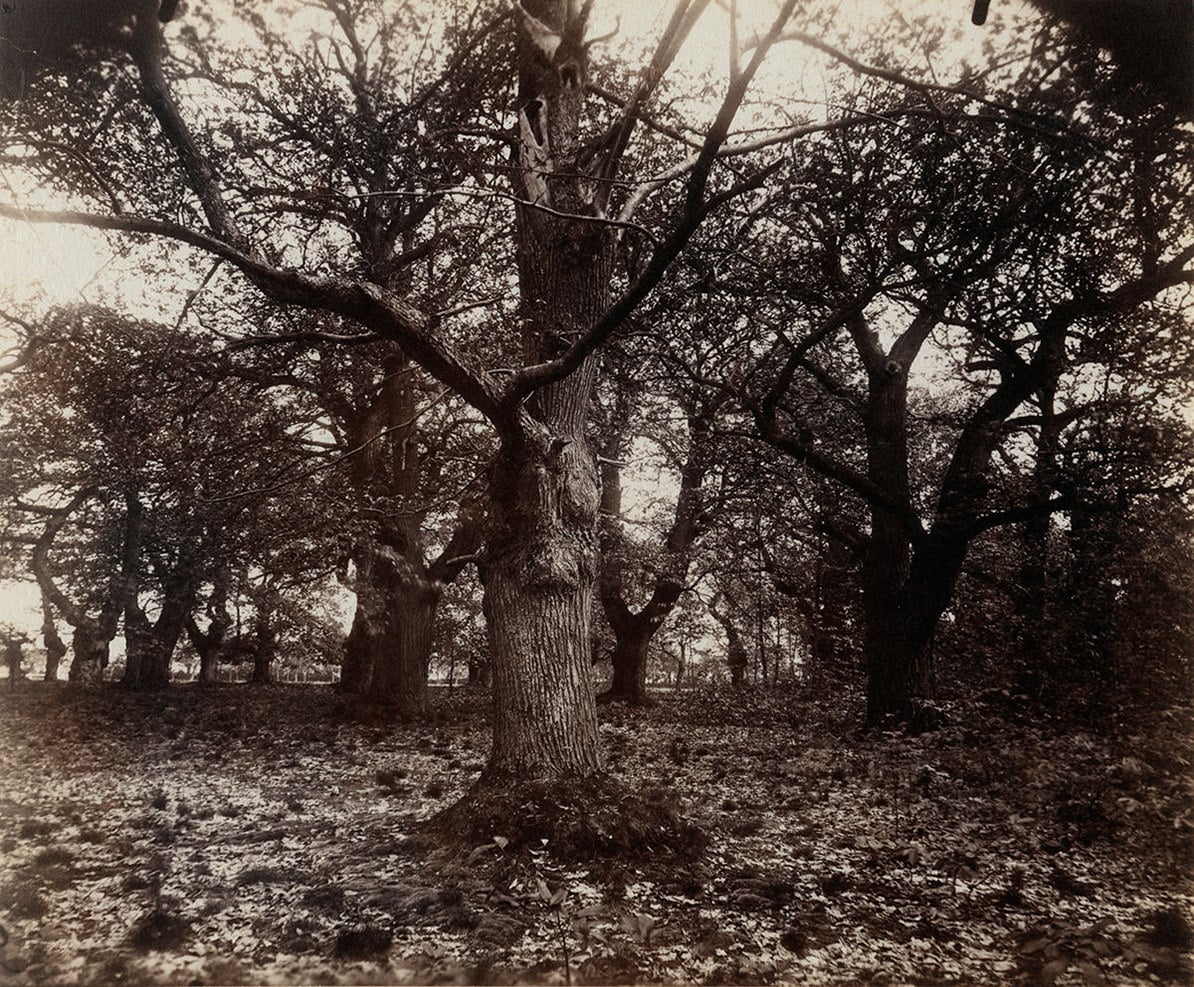 Eugene Atget
Chataigniers
Copy of 1919-1921
© Fundación MAPFRE Collections
Over the last two decades, the history of photography has gradually shed the weight of the classic models that since the end of the 1930s had established both the discipline itself and the most important museum institutions. New general studies, monographs and exhibitions have led to a profound and comprehensive renewal of the different periods of contemporary photography.
Focused on the relevance of photography in both the art collections and in the Fundación MAPFRE exhibitions program, and under the general title of Encounters with the History of Photography, the series of conferences we have now recovered – which took place at the Foundación between 2013 and 2015- detail the path that photography has followed from its origins to the present day.
Coordinated by Carlos Gollonet, Chief Curator of Photography at the Foundación, the series were attended by renowned historians of photography, curators and photographers from all over the world, many of them protagonists of this historiographic renewal. After the first encounter with the 19th century, that we are currently offering, the subsequent events covered the 20th century through the analysis of many other photographers capable of explaining with their work the entire history of photography.
This first cycle approaches the way in which, after photography appeared at the end of the 1930s, it quickly became a means of wide social dissemination, whose initial characteristic as a tool for recording and classifying reality soon gave way to the development of its artistic possibilities. Its technical evolution, until it reached an early maturity in the 1950s that made it a far more accessible art, the generalization of photographic studios and the main uses it had in that period (the portrait, the urban register, the landscape, the exotic and ethnographic chronicle of traveling photographers) will be some of the topics covered among others.