Tips for when children travel by motorcycle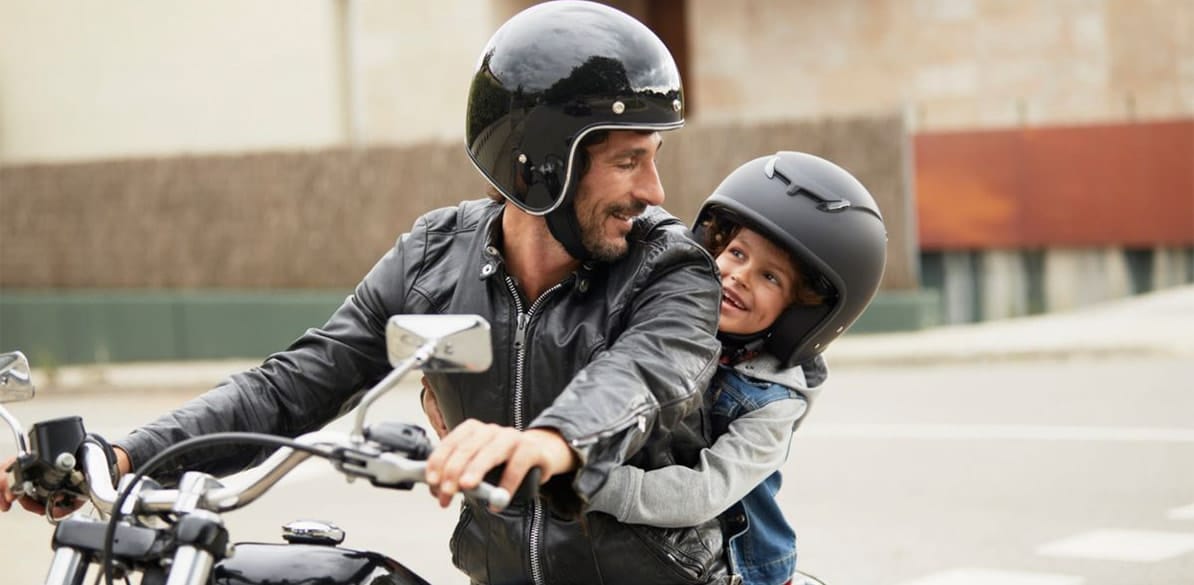 First of all we must understand that young children should not travel by motorbike. The child needs to know certain things when traveling by motorbike, such as being aware of how important it is to wear a helmet, to hold on to the driver and sit correctly.
Although road rules may vary from one country to another, in Spain only children over 7 years of age can travel by motorbike if they are with their father, mother, guardian or an authorized person, or if they are over 12 years of age with any person (but only if the vehicle has two seats).. If the vehicle has seat belts their use is compulsory and, in any case, all occupants are required by law to wear a helmet on all types of roads.
Of course, children must always travel on the back seat and only when the motorbike or moped is designed and approved to carry a passenger. This information is indicated on the vehicle registration.
A child who is traveling as a passenger must straddle the rear seat, wear the correct type of helmet, and put their feet on the side footrests. If the child cannot reach the footrests, even though they are old enough, there are other approved seats that can be installed, especially on scooters, so they can travel safely.
Finally, we recommend that the child wears adequate protection and reinforced clothing.