Tips for when children travel by plane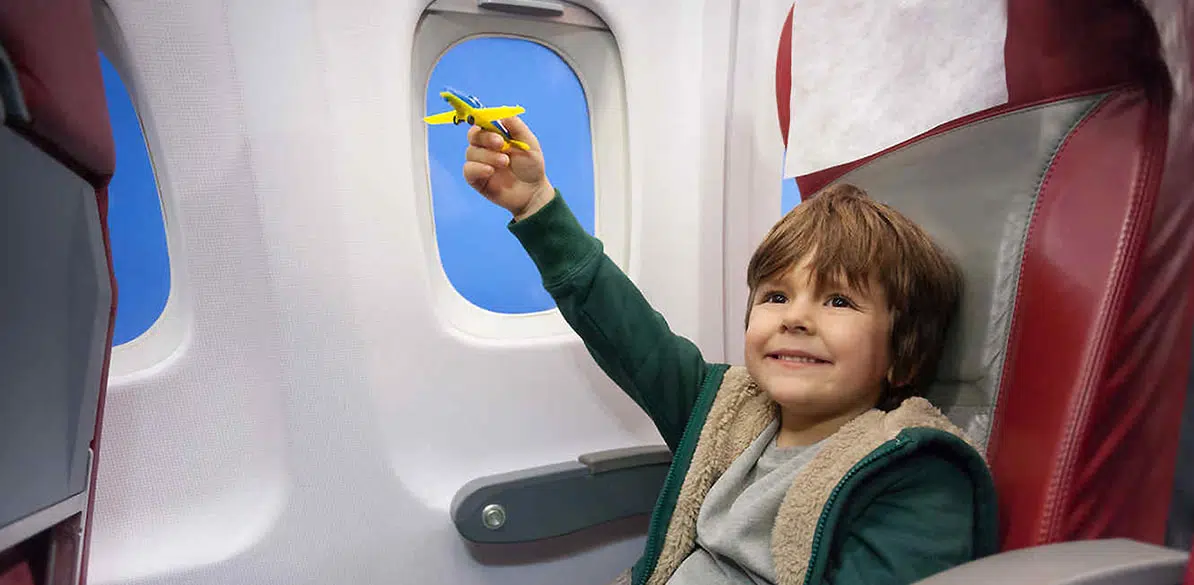 It is not compulsory for children to use a CRS on a plane, although we can take an approved seat on board with us providing it is a compatible size. We can check this with the airline.
For children under two years of age there are special harnesses that are anchored to the adult's seat belt. This allows babies to travel on an adult's lap. From two years onwards they can travel using the seat belt on their own seat.
Many companies allow an approved child seat to be brought on board. However, we advise you to consult the airline beforehand to avoid any complications. The car seat the child normally travels with can be used (see the list of compatible car seats). Obviously, in this case the child will occupy a full seat and will have to pay for the ticket. It is important to bear in mind that the seat, whether front or rear facing, must be correctly secured and anchored to the seat and be a compatible size, as the space in some aircraft is limited.
In addition to car seats, there is a special child restraint system designed for aircraft, which has been certified in both Europe and the United States. It is known as CARES. It is a four-point harness designed for the child to sit directly on the plane seat. It is attached at the bottom to the seat belt and at the top with a strap that goes around the back of the seat.