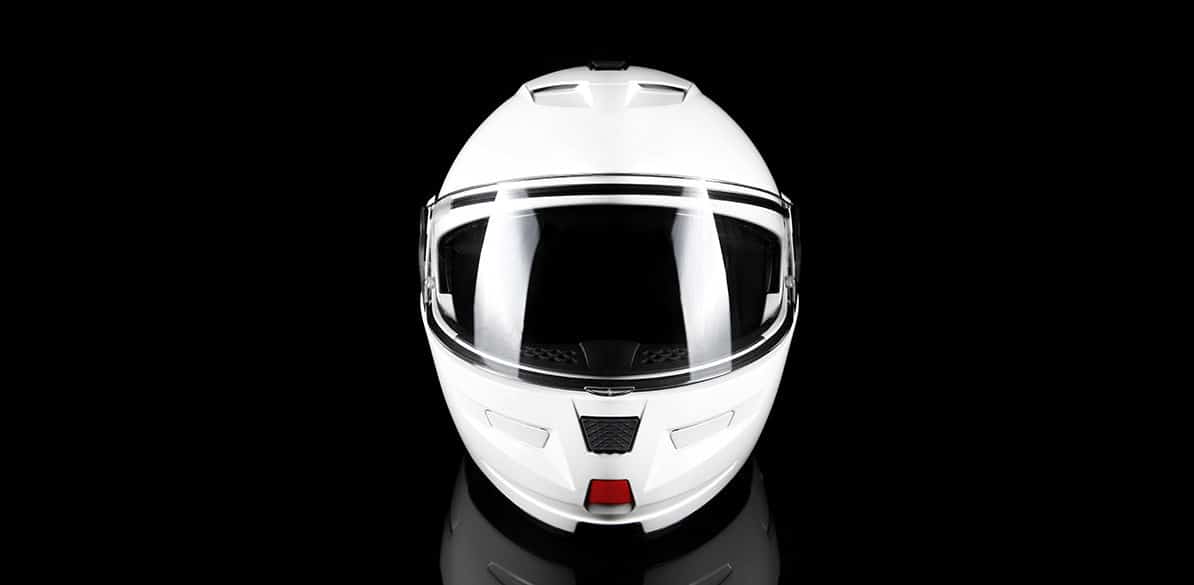 As you should already know,
helmets are mandatory when riding motorcycles
. As well as the size adjusting to your head and
always having it done up
so as it does it's job properly, the helmet model must be
identified with European approval ECE 22.05
, which shows that it meets the
minimum safety measures required
by the authorities on our continent.
One of the items that goes the most unnoticed is the helmet's visor. There are different types on the market according to their transparency percentage. There are also mirrored and iridium visors and even visors that get darker based on the amount of light they receive. Going beyond the suitability of one or the other, the first thing you need to bear in mind when choosing a helmet visor is that it must have its own standardization in addition to that of the helmet, whose "CE" identification is normally etched onto the visor itself.
If it has this certification, you need not worry about whether the helmet is legal or not, though there are some exceptions depending on its visor type and transparency, which we will look at next:
Completely transparent visor: This is the most common visor and the one that helmets tend to come with. You can wear sunglasses underneath to protect yourself from sunlight. However, the comfort level of this option depends on several factors: design of the helmet, of the glasses, your head, etc., and of course, your personal likes!
Helmet with integrated glasses: For the last few years there have been motorcycle helmets on the market that include sun glasses that can be easily raised with a button when visibility is reduced.
Smoked visors: Provided that they are standardized, smoked visors are a good option when there is a lot of sunlight. However, smoked screens can only be worn during sunlight hours, and this is clearly indicated on the visor itself. What's more, the changing conditions of the journey mean that there will be rather uncomfortable times: tunnels, clouds, etc. And, of course, it's forbidden to use them at night and you could be fined.
Dark, mirrored or iridium visors: These types of visors are very esthetic and protect well from intense light. However, these visors do not pass the visibility tests of the helmet standardization processes, so they can only be used on closed circuits and you could be fined if you use them on public roads.