We work with the Real Madrid Foundation towards the development of children and young people in the Philippines
The universal values of sport become the best life lesson for marginalised children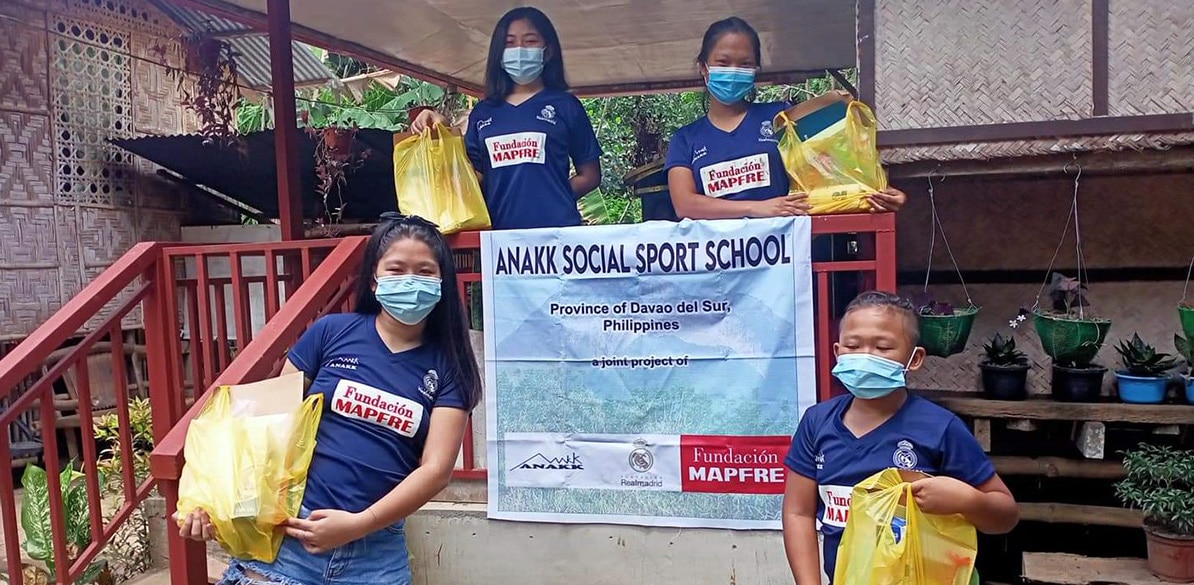 Through this project, we work with Fundación Real Madrid in the Province of Davao del Sur, in collaboration with the organisation ANAKK, operating particularly in a series of rural municipalities where the majority of the population are indigenous people working in agriculture and with very low incomes. The children and young people are particularly threatened by the risk of social exclusion due to the precarious economic conditions in which many families in the area live. The project helps children and young people be readmitted into a school system that is not always sensitive to their circumstances and also enables older children to get their first job, giving them economic independence and new life expectations.
At the same time, the Sports School offers a complete programme of sport-related activities to promote universal values, like equality, teamwork, self-reliance, and solidarity. Through football, the Fundación Real Madrid method encourages emotional, physical and educational training that contributes to the overall development of the children and young people.
The programme is held on the municipal football pitches of these towns on Saturdays and Sundays. Weekends become an excuse to bring families together around training sessions, where parents volunteer to help prepare a meal that they share together, strengthening the community spirit. In addition to sports, the beneficiaries of the school enjoy workshops on leadership and teamwork, as well as English classes, and they take part in a vocational training and/or non-formal education programme.