Paint like Miró
Colors for expressing emotions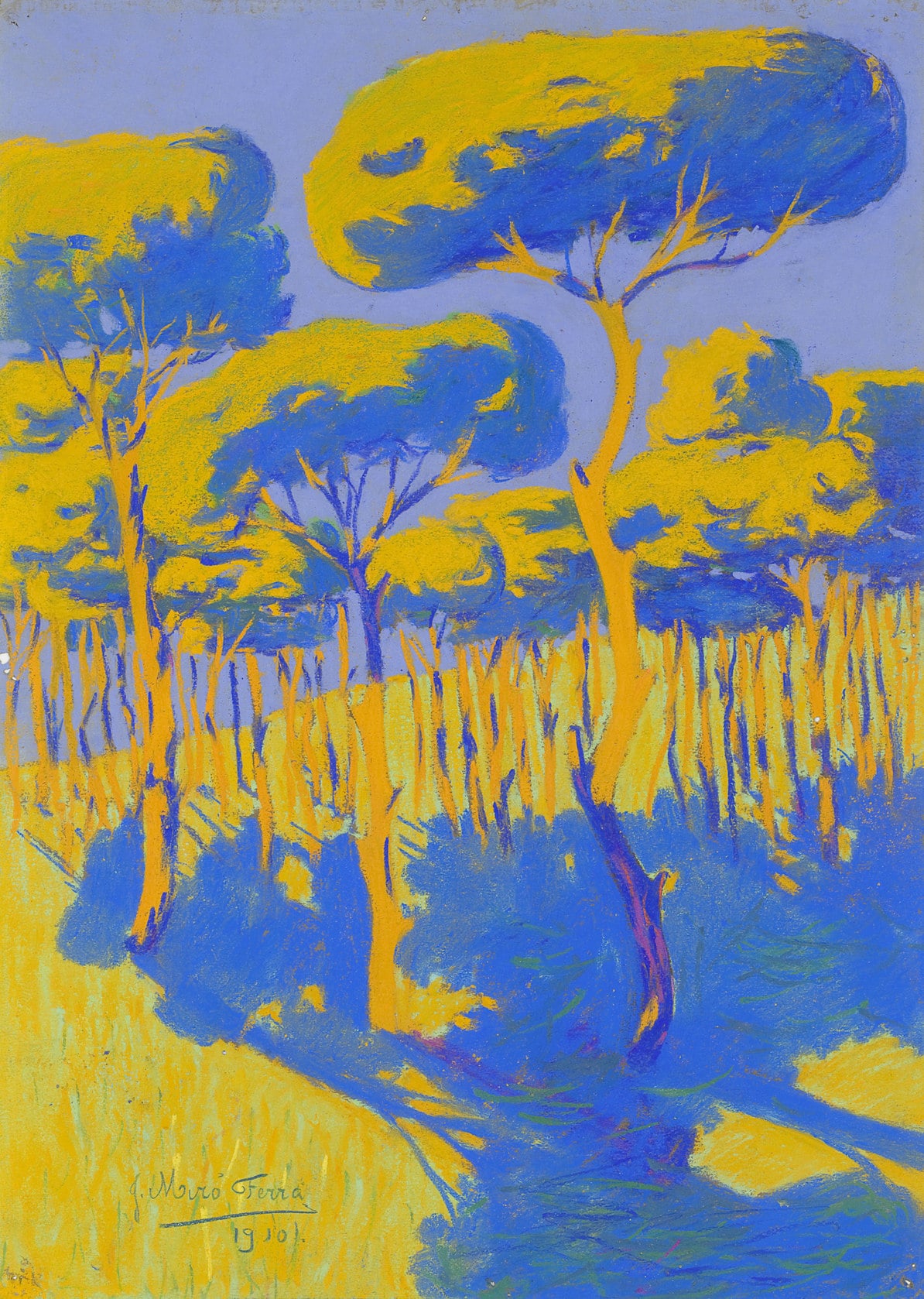 Joan Miró
Bosch del Bellver /Bellver Wood, 1910
© Successió Miró 2020
Joan Miró was born in the center of Barcelona in 1893. From a very young age he showed a particular interest in art. He used to spend hours and hours drawing everything he saw around him and filling his drawings with colors.
His father, who wanted him to learn a trade, found him a job as an assistant in a drugstore, which made him extremely dejected because what he really wanted to be was a painter. The young Joan became ill and his parents, extremely concerned, took him off to a farmhouse in the country in the village of Mont-roig, Tarragona, in the hope that it would help him to recover.
He was very happy there and felt strong enough to go back to drawing. He filled his drawing pad with trees, animals, and people from the village, all portrayed in brilliant colors. The young Miró felt that nature was his ally because he could feel its energy through the breeze, in the grass, in the dew, and from the birds. As the days passed so his illness abated and he was able to return to Barcelona and go to art classes. Little by little, Joan Miró managed to trust his own instincts.
Something deep inside him was whispering to him that he had to be a painter.
Let's play a game…
Paint like Miró! Look around you. Choose something you'd like to draw. For example: the view from your window, your pet, a bowl of fruit, a member of your family.. and once you have drawn it, fill it with bright colors, but without imitating reality. Let your imagination soar, just like Joan Miró.
Joan Miró painted this work at the age of 17; it represents Bellver Wood. Note how he chose his colors. He portrays the trees in shades of blue and yellow. This indicates that color was very important to Miró, because it expresses emotions.