A guitar and a window
The inner world of a painter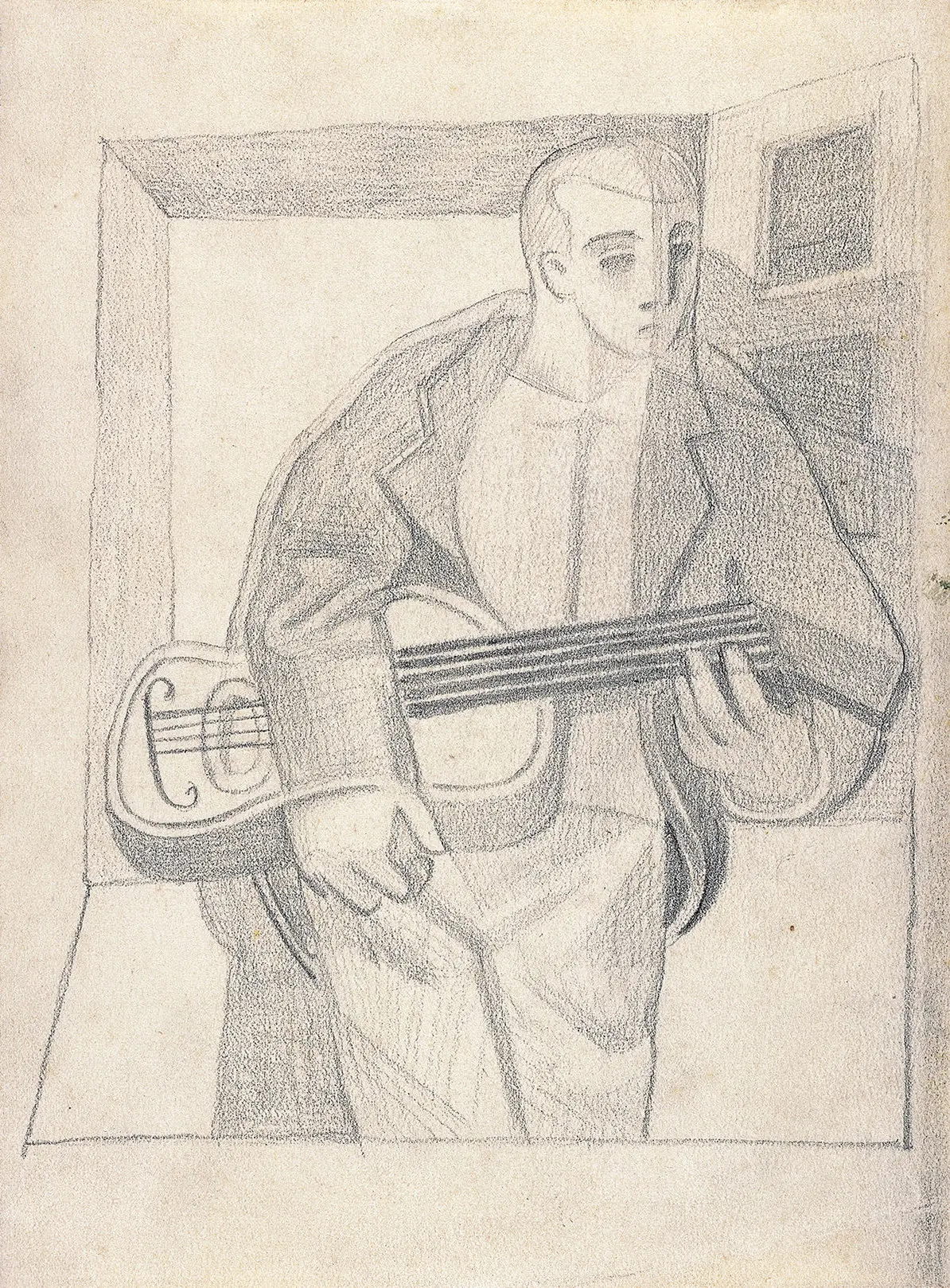 Juan Gris
The guitarist, 1925-1926
© Fundación MAPFRE Collections
Juan Gris (1887-1927) from Madrid was considered one of the late creators of Cubism, almost posthumously, despite being one of the movement's four greatest along with Picasso, Braque and Léger. His cubism was classic and soon became a reference point for all those who created this type of painting.
The guitar and the open window are two of the painter's main elements. Musical instruments have been related to some intellectual aspects of this movement, such as the desire to achieve a certain temporary nature in the art. The second item appears in his work after the First World War and contrasts the outside world with the inside. Art offers us, even today, together with music, an open window to the world: taking a look through that window and knowing that the world is waiting for us out there, is something that today, we have in common with many artists.
"He who looks through an open window from the outside never sees as much as he who looks at a closed window. There is no object more profound, more mysterious, more fecund, more sinister and dazzling than a window dimly lit by a lamp. What the sunlight shows us is always less interesting than what happens behind a glass window. Through that radiant or dark hole, life dreams, suffers, lives.
Above the waves of the roofs, I manage to glimpse a mature woman, (…) her face, her attire, her gestures, with hardly anything, I have reconstructed the story of this woman, or perhaps it would be better to say her legend, and from time to time, among tears, I recite it to myself. (….)
And I go to bed, satisfied to have lived and suffered in the skin of others.
And maybe they will tell me: "How do you know that legend is true?" What do I care about the reality outside of me, if it has helped me to live, to feel that I am and what I am!".
Charles Baudelaire, "Little Poems in Prose or Spleen of Paris", 1862