ISOFIX system
ISOFIX, a system that hooks onto life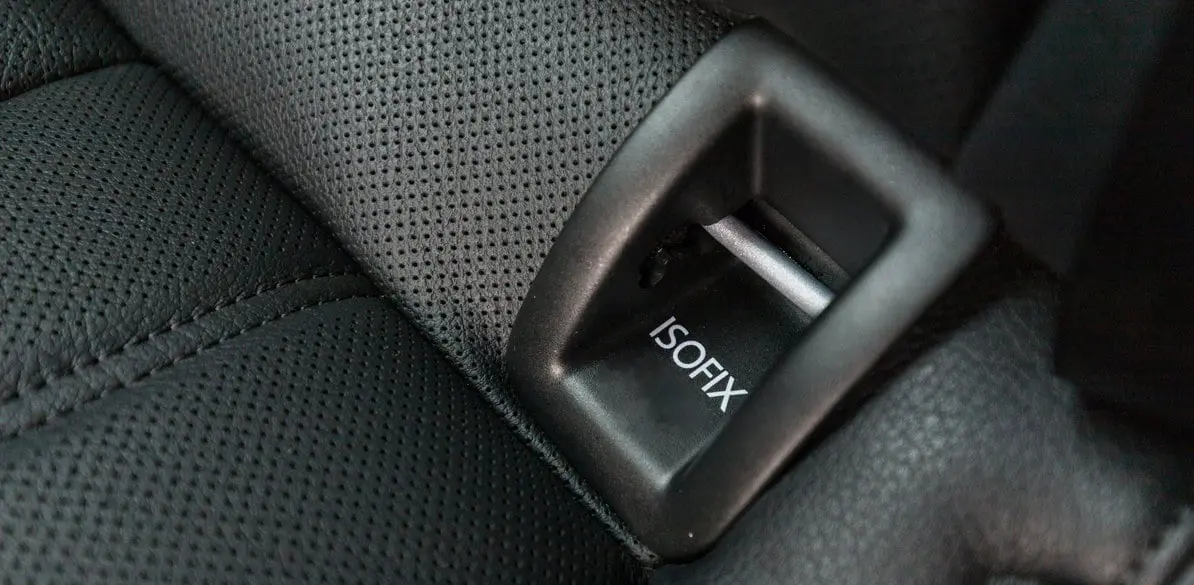 Correctly installing a child seat is not always easy, and the smallest error could have serious consequences. 
Thanks to the ISOFIX system, child restraint systems are installed easily and the hooks guarantee the safety of even the smallest of children.
The Isofix system consists of two anchor points or rings that form part of the vehicle's bodywork. These anchors hook onto the child car seat by means of rigid bars which are pushed against the rings and locked into place with a simple click.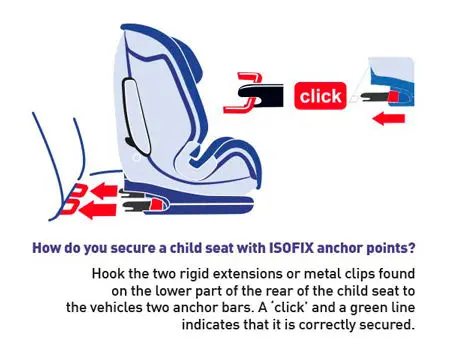 These anchors are complemented by a further upper one
(Top Tether)
 or 
lower one (Support Leg)
 to avoid rotation or tipping. As not all cars come thus equipped, it is important to research the most appropriate CRS for you before you buy it.
The Top Tether or upper anchor is the third anchor point for the ISOFIX system: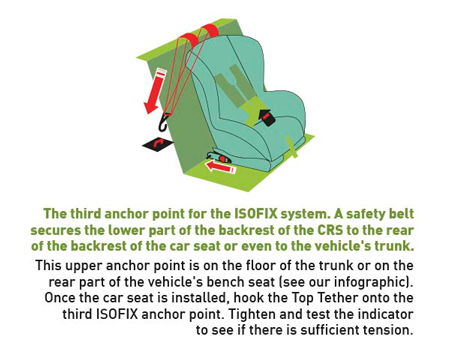 The Support Leg is the alternative to a lower anchor: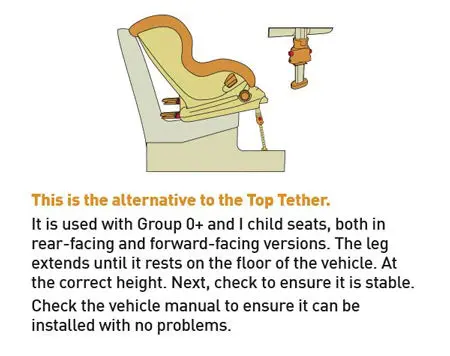 The ISOFIX system is usually used with the smallest child seats, namely those that form part of Groups 0, 0+ and I. For larger seats, it is possible to find a combination of this system and the seat belt.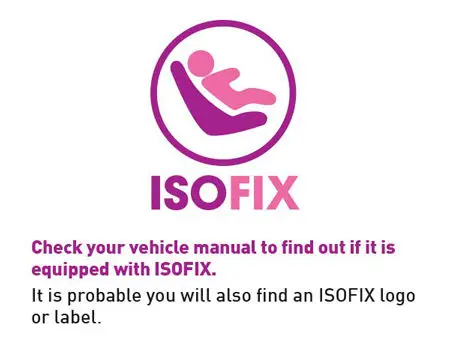 Child seats in groups 0+ and I with the ISOFIX system are divided into Universal and Semi-universal, depending on where the third anchor point is located. If it is located in the upper part, the Top Tether, it is deemed to be a Universal seat, and if the anchorage point extends from the vehicle floor to the base of the seat, it is considered to be a Semi-universal seat. A Universal seat means that the seat can be used in any car that has the third upper anchorage point while a semi-universal seat can be used in many but not all vehicles. In this last case, the child restraint system manual includes a list of vehicles in which the seat car seat can be used with the ISOFIX system.