Where to buy a child car seat for the first time and what to consider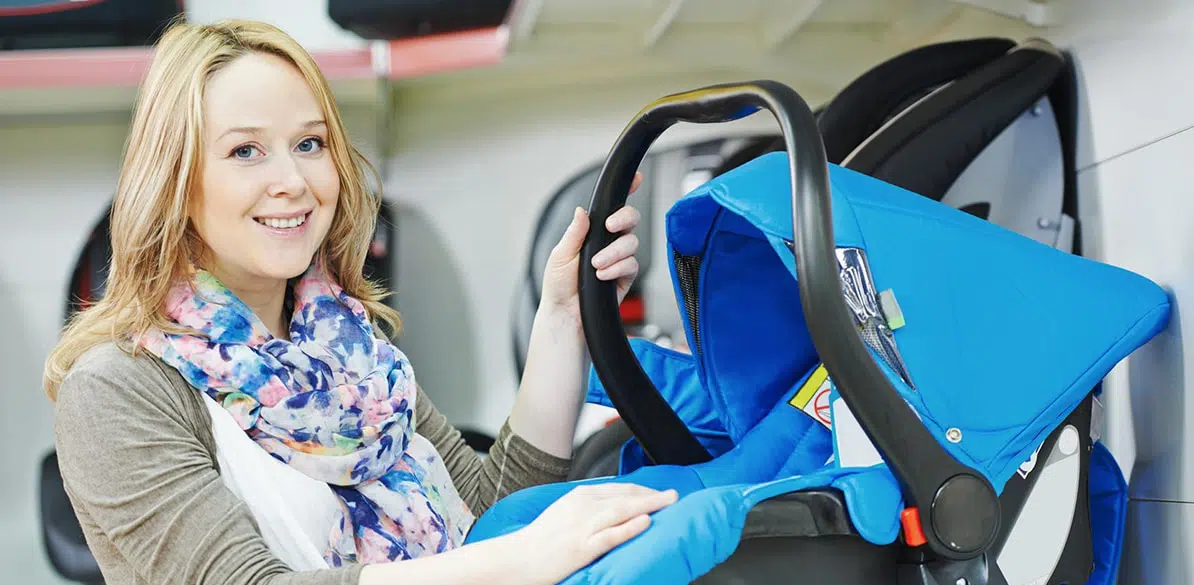 Are you a first-time mom? Are you about to buy a child restraint system for the first time? The truth is that deciding on a child seat can be a little challenging if you do not know exactly what to look for… The
"Child Road Safety"
section of the Accident Prevention and Road Safety Department of Fundación MAPFRE offers some guidelines to help you choose a safe and efficient CRS.
Get information on your child and car
Find out which type of child restraint system is most suitable for your child. Make a note of your child's height and weight. There are currently two official standards on the market: on one hand, the ECE R44 standard, which classifies child seats into groups and will gradually be superseded by a new standard. For this reason, we recommend you to choose directly a child seat with i-Size certification, which is much safer and lets you choose a CRS according to your child's height.
Once you know what sort of CRS you want, you need to look at what kind of car you have with an emphasis on the car's anchoring system. Take note of your car model and year of manufacture for when you go to a specialist store. Check personally whether it has ISOFIX anchor points in the back seats. There should be two anchor points. You can find out more about them here. If your car does not have them, the child seat will need to be installed with a seat bealt.
Also, the
technical specifications of your car
will tell you whether the vehicle has been designed for i-Size child seats. If that is the case, the rear seats are generally wider and the floor of the vehicle is designed to accommodate the support leg of a child car seat. This standard went into effect in 2013 so we are talking about relatively new cars.
Get information on the child seats you are interested in.
Visit a specialised shop
There is nothing better than a visit to a store that specialises in child car seats to answer any queries you may have. Take all your notes with you when you go to the shop so that you will not have any doubts about the information you are asked for.
If you follow the steps here above, you will have knowledge that will help you choose a child seat more easily.
Ask the salesperson to let you try out the CRS in your car.This is the best way of checking that it is indeed compatible and adapts perfectly to your child and the vehicle. If this is not an option, check whether it is possible to return the product. This is a very important point, as you might be convinced you have made the right choice initially only to find, in practice, that it doesn't support your child properly or that he or she is uncomfortable.
Ask the salesperson to show you how to install the CRS. Bear in mind that if it is an ISOFIX child seat (the vehicle needs to be fitted with this system), then installing it will be easier. Request assistance when installing it, even if it is just for the first time.
Remember that you can refer to our Frequently asked questions section with any queries you might have. You will also find material (infographics and videos) with information on the correct installation of child seats or how to travel with children on different forms of transport.