Through your window
Will you let us see what's going on inside your home?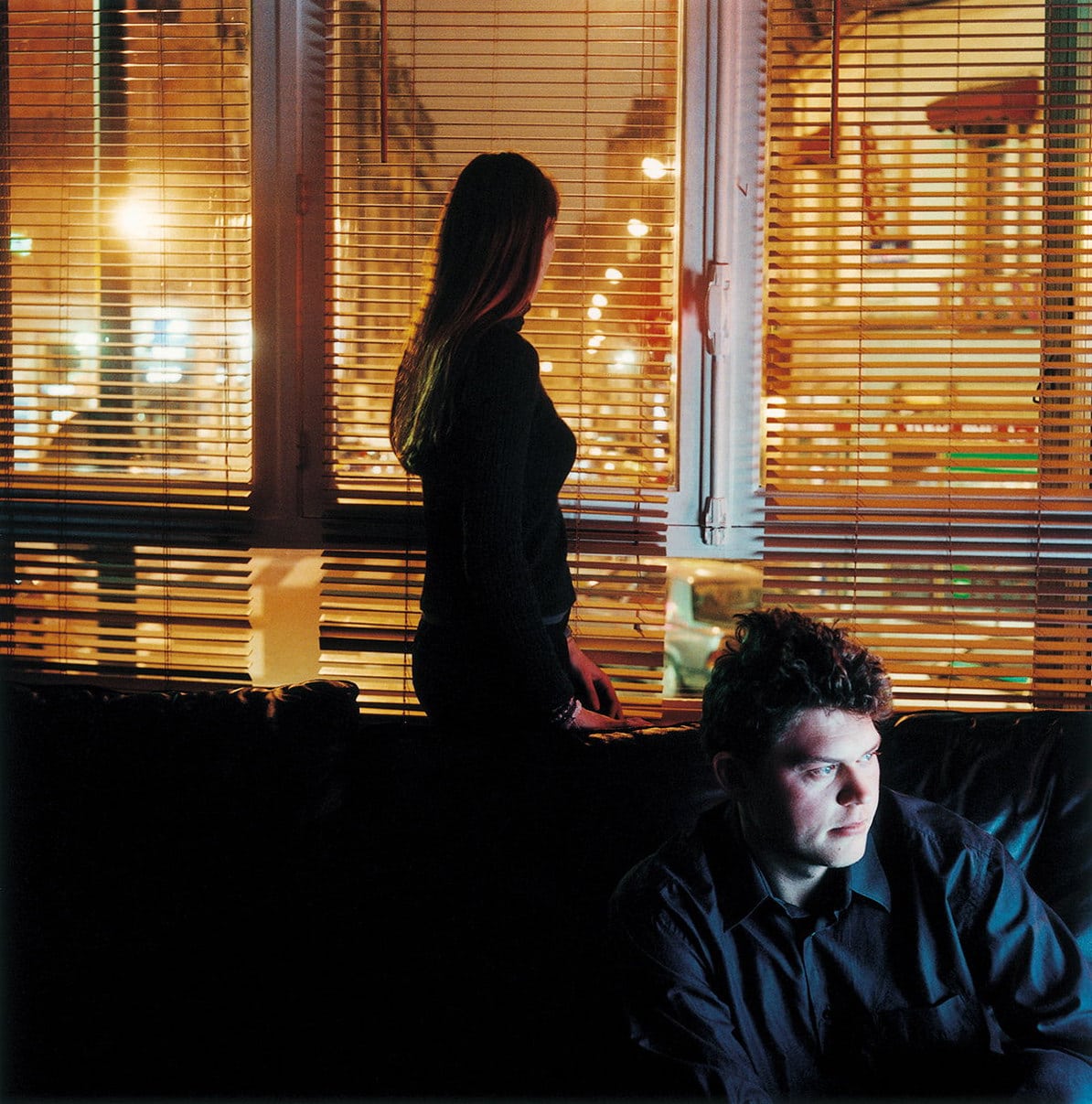 Anna Malagrida
Untitled (Jüergen and Elise), 2001
© Anna Malagrida
© Fundación MAPFRE Collections
The Catalan photographer Anna Malagrida (Barcelona, 1970) has one of the most interesting careers in the world of Spanish contemporary art. Her work is based on the dialectic opposition between interiors and exteriors. Windows, storefronts, veils and borders are some of the resources used by the artist to establish a dialogue between different spaces that speak of duality, instability and ambiguity, in contrast to the unequivocal.
In this respect, the artist has mentioned her affinity with a prose poem by Charles Baudelaire from Paris Spleen, "Windows":
"Looking from outside into an open window, one never sees as much as when one looks through a closed window. There is nothing more profound, more mysterious, more pregnant, more insidious, more dazzling than a window lighted by a single candle. What one can see out in the sunlight is always less interesting than what goes on behind a windowpane. In that black or luminous square life lives, life dreams, life suffers."
Moreover, the fascination with this theme has a protracted pedigree in twentieth century art: painters such as Henri Matisse and Marc Chagall, among others, and photographers such as Robert Doisneau, Lee Friedlander and Francesca Woodman have all examined and reflected this architectural feature in their work, an element that is always present in our everyday life.
Now, more than ever, windows have become an essential element in our lives. They are the transition between the interior and the exterior world; a frontier between two spaces: a safe interior and a distant exterior, despite its proximity. And in Anna Malagrida's work the windows are always closed; there is always glass in between, transparent glass which sometimes, in its pristine state, appears not to exist at all.
This week we want you to let us in through your window and show us what's going on inside your house. Portray a scene and try to ensure that the window appears in the image. Light is an important factor, so we suggest that you only work with artificial light sources so you can manipulate the light to get the desired effect.
At this link you will find additional information about the exhibition we organized on the photographer in 2010, along with a conversation between Isabel Tejeda, the exhibition's curator, and photographer Anna Malagrida.
#CreativeChallengesFM #stayathomeFM