Tips for when children travel by car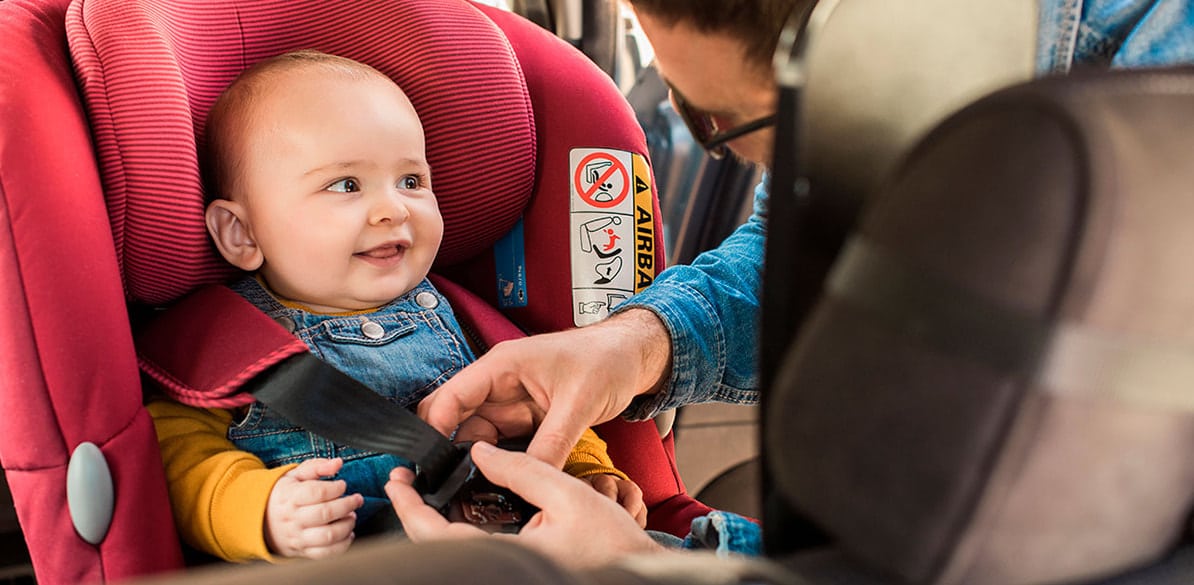 Private cars, rental cars, taxis, vehicles for hire, etc. The law may vary from one country to another. That's why
we recommend that you first consult the regulations in each country.
In any case, it is recommended that children under 150 cm (in some countries such as Spain it is mandatory up to 135 cm and recommended up to 150 cm) travel in an
approved child restraint system adapted to their height and weight.
The child seat should be placed on the rear seats. In fact, in many countries, such as Spain or Portugal, it is compulsory with certain exceptions.
Remember that the safest seat is the one in the middle as it is the furthest from both doors. In any case, if the seat has ISOFIX fixtures and the middle seat does not have this system, we recommend placing the seat behind the passenger seat on the right hand side. The Isofix fixture avoids installation mistakes. This seat is also easier to access and safer when the child is getting in and out from the pavement. Additionally, any side collision is most likely to come from the left-hand side as traffic approaches from that direction at intersections.
Finally, it is best to choose a car seat that faces backwards, due to the child's fragile neck, and it is best to drive with the baby facing backwards as long as possible. At least until the age of fifteen months, although, there are car seats on the market designed for children to travel facing backwards until they weigh 25 kg (they usually reach this weight at approximately the age of 7).
You must avoid errors such as traveling with the child in the passenger seat facing backwards with the airbag activated (this must always be deactivated) or carrying a child in your arms.
At certain times it may not be compulsory, such as when traveling in a taxi around the city. However, at Fundación MAPFRE we stress the importance of children under 150 cm being fitted with the corresponding approved child restraint system adapted to their weight and height on all journeys.