Social Action
We work to improve people's living conditions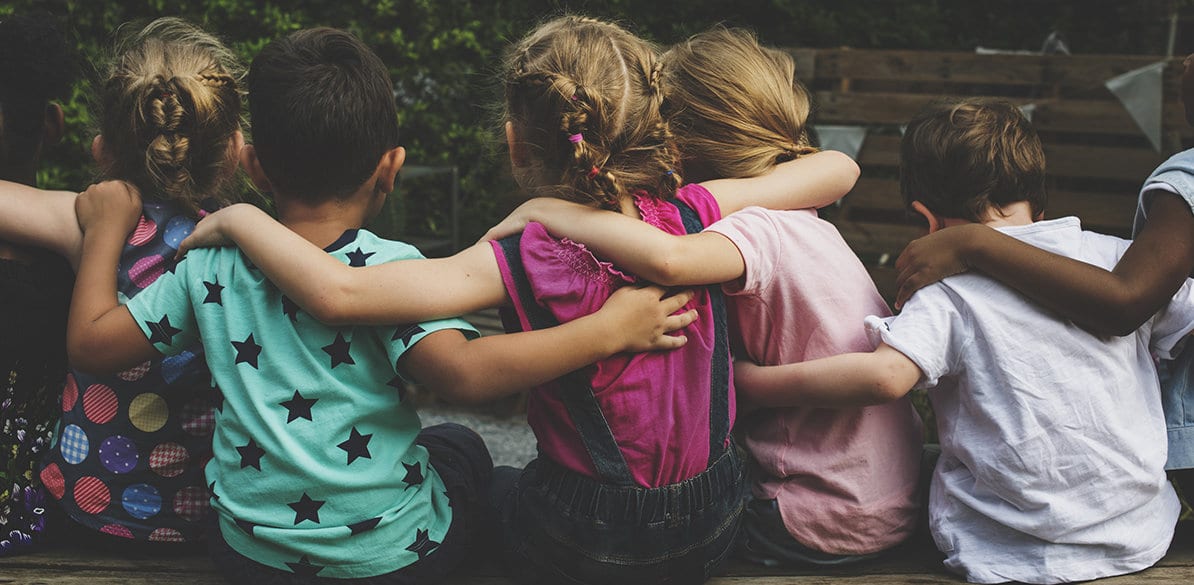 Our commitment
Through our social action programs, we promote the integration of groups at risk of social exclusion, offering backing and support to people in the most disadvantaged of situations and to their families, relying on education as a development tool and assisting them to get into the labor market.
We firmly believe that everyone that forms part of our society should have the opportunity to be able to develop both personally and socially.
With our corporate volunteer program, our objective is to channel the spirit of solidarity shown by different collectives into activities that benefit the most needy.
We are close to you
We currently have a presence in 25 countries, in which we carry out our activities in collaboration with institutions and non-profit organizations.
Each year, we reach almost 3,000,000 beneficiaries and more than 3,500,000 people follow our activities through our website and social media.
An effort that has earned recognition
Since this division was created we have received numerous awards and expressions of gratitude for our activities. In 2017, we received, among others:
An award to the Fundación MAPFRE Social Employment Program for the Juntos Somos Capaces project aimed at integrating people with disabilities into the labor market, presented by the Sevillana Asperger Syndrome Association. February.
At the 1st Edition of the Fundación Mahou Awards, the prize presented in the category of best practice for promoting youth employment in the "third sector" to the Fundación MAPFRE Social Employment Programs "Juntos Somos Capaces" and "Accedemos". March.
Stela Award to the Fundación MAPFRE Social Employment Program for the Juntos Somos Capaces project aimed at integrating people with disabilities into the labor market, presented by the Madrid Down Syndrome Foundation. April.
Award to the Fundación MAPFRE Social Employment Program for the Juntos Somos Capaces project aimed at integrating people with disabilities into the labor market, presented by the RANDSTAD Foundation. June.
Recognition for the Fundación MAPFRE Social Employment Program's Juntos Somos Capaces project aimed at integrating people with disabilities into the labor market, presented by the Down's Syndrome Foundation of Valencia (ASINDOWN). June.
Initiatives for society
Here we present the programs and actions we are undertaking with the objective of achieving a better world and a better future for all:
Sé Solidario Program
The aim is to support small NGOs and associations nationwide through fundraising and encouraging ever more widespread volunteer activities and actions to highlight the value of showing solidarity as one of most important elements for coexistence in society, achieved through differentiated social causes:
Vidas Cruzadas: through which our intention is to partner directly with projects involved in the physical, psychological and emotional wellbeing of people affected by rare diseases or disabilities.
Cuenta con nosotros:  through which we want to take direct action alongside those associations and institutions that help the most needy by providing them with basic necessities (food, clothing, medicines etc.).
Help us to improve their future: a personalized sponsorship program for families in extremely vulnerable situations and in need of urgent assistance.
International Social Projects
A society with future prospects is one that encourages the development of its citizens. Our objective is to foster comprehensive education concentrating mainly on children and young people from disadvantaged communities.
Fundación MAPFRE defines comprehensive education as including all the aspects required to be able to develop fully as a person. That is why we work in collaboration with local organizations on projects that support nutrition, health, education, empowering women and training for getting into the labor market.
Social Program for Employment
Recruitment grants through which we promote access to the labor market for the unemployed and assist SMEs, the self-employed and social entities to incorporate talent.
Together we can which allows people with intellectual disability and mental illness to be integrated into the labor market by using the supported employment model.
APP Soy Cappaz. We have developed this app as a help tool so that people with intellectual disability can lead independent lives, especially in the workplace, improving their level of autonomy and professional integration.
Education Program
We strongly believe in education as an essential process in the evolution of society. That is why we have put our full resources at the disposal of schools and teaching professionals, both in and out of the classroom, to come up with innovative experiences that are motivational and make learning easier through:

Encouraging best educational practices to achieve inclusion.
Applying a work methodology based on cooperation.
New teaching paths to prevent school dropouts and failures.
Encouraging comprehensive education in disadvantaged settings.
Discover Vocational Training. We want to provide you with all the information you need to learn about this type of education in a simple and visual way, with accessible, easy-to-navigate content. You'll find audiovisual pieces in the different sections in which teachers from centers in various Autonomous Communities will explain the content of the latest professional degree courses. Students also take part by sharing their experiences and the reasons that led them to go into Vocational Training. This project once again demonstrates our firm commitment to the future of young people and highlights Vocational Training as an worthwhile future option for increasing their employability potential.
Fundación MAPFRE Volunteer Program
This serves to channel the solidarity activities of the socially committed companies that form part of the program. They encourage their interest groups to take part in volunteer work. The program pursues four lines of activity in over 25 countries: health, nutrition, education and emergency aid, with the objective of improving the living conditions of the various social groups we assist, in particular the most disadvantaged.
Other activities
Sport and Disability. We want to facilitate access to sports for people with disability. Hence, we offer the Sports Schools Program, through which activities are carried out for people with intellectual disability in centers throughout Spain, and the Juntos lo Logramos Program, through which we run sports events in collaboration with the Spanish Special Olympics Foundation. These are designed so that people with mobility and intellectual difficulties can undertake specific physical and sporting activities.