Much more than education at the ACAIA Pantanal Jatobanzinho School
Comprehensive quality care for minors at risk of exclusion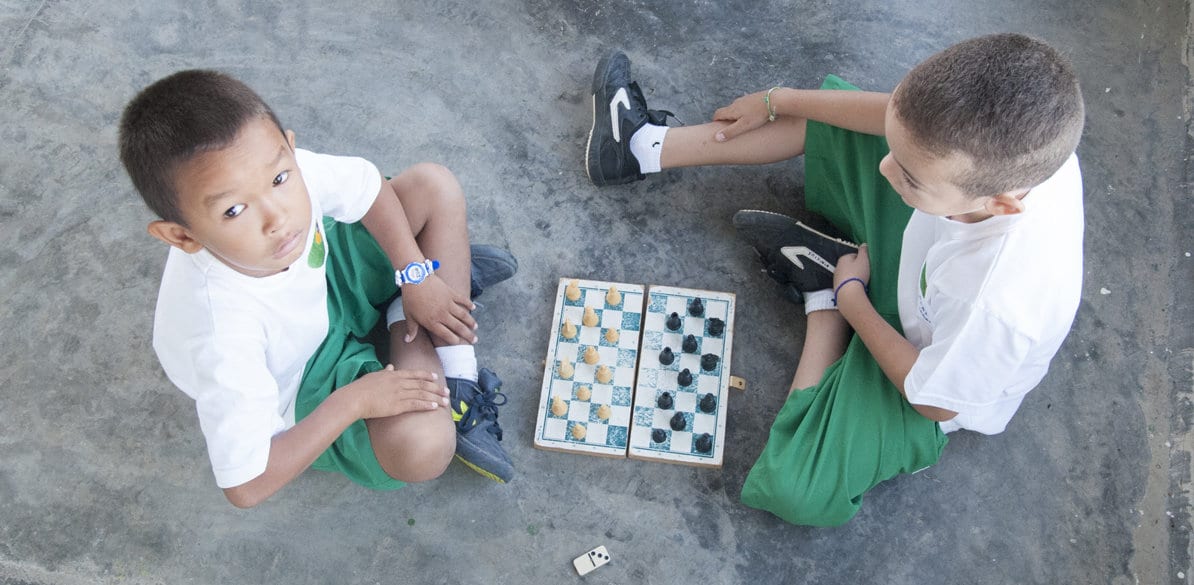 The Jatobazinho school, a project which is run by the ACAIA Pantanal organization, is a boarding school offering comprehensive care for children at risk of exclusion in Mato Grosso do Sul, an isolated region of Brazil. Fundación MAPFRE collaborates with this project that benefits 60 children by providing quality education and a balanced diet.
The school educates children from 1st to 5th grade of elementary school through a comprehensive care program in which a group of specialists work with them to improve their nutrition. The children also receive medical and dental exams. In terms of socio-educational activities, the school offers music, painting, theater and dance workshops, stimulating the appreciation of local art, as well as the consideration of other cultures.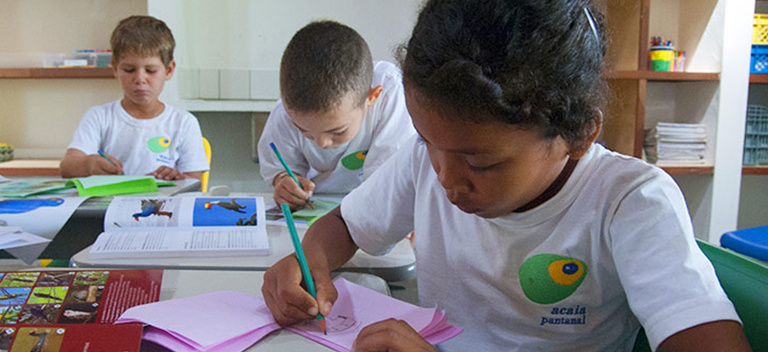 Acaia Pantanal started out as a subsidiary of the Instituto Acaia in 2006, with the idea of creating an environmental conservation area around the Baía Vermelha lake in Corumbá. The Jatobazinho School started its activities in 2009 with 39 children and adolescents with learning difficulties from the riverside communities.